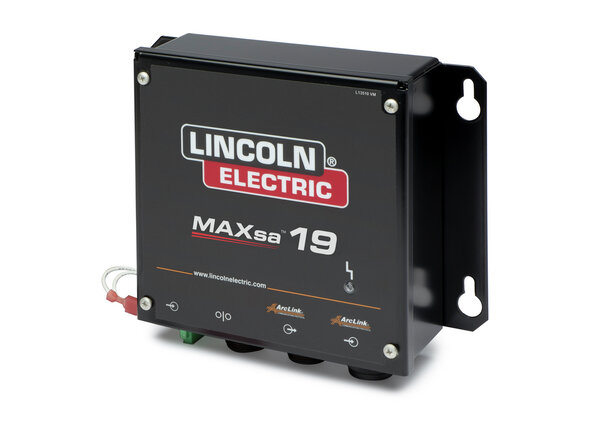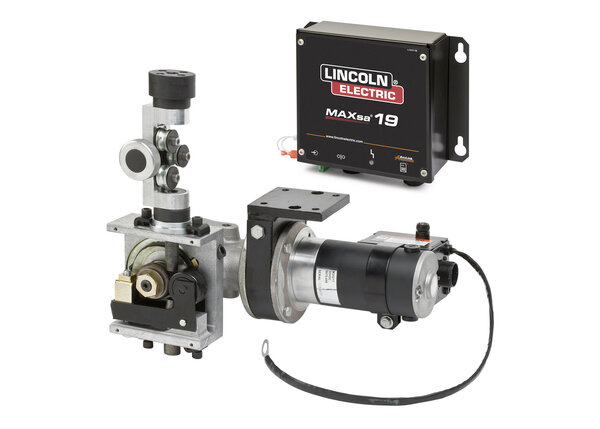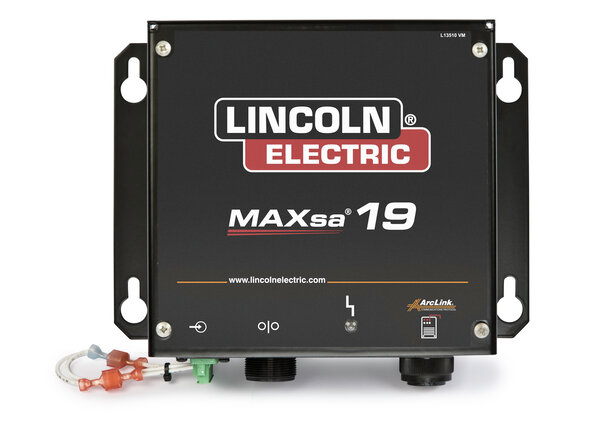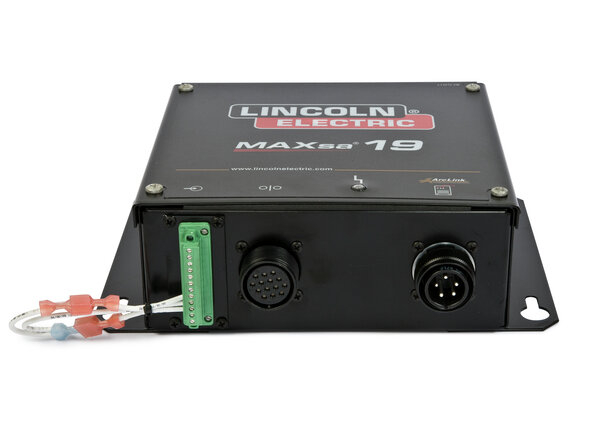 The MAXsa® 19 controllers are specifically designed to relay wire feed commands to the MAXsa® 29 when a customer-supplied user interface is used in place of the MAXsa® 10 controller. Typically, this occurs in third party fabrication integrator solutions that include integration hardware like turning rolls, panel lines, seamers and pipe mills fixturing.
Feature.Products.PDP.DetailsMain.Features
Compact size is easy to position in custom integrator solutions.
Fast digital communication with the Power Wave AC/DC 1000° SD via ArcLink cable and to the wire drive via a 14 pin control cable.
Standard I/O connector block for start/stop, forward/reverse feed and shutdown input interfacing with external accessories.
Standard Status indicator aids diagnostic system troubleshooting.
IP23 Rated Tested to withstand harsh environments.