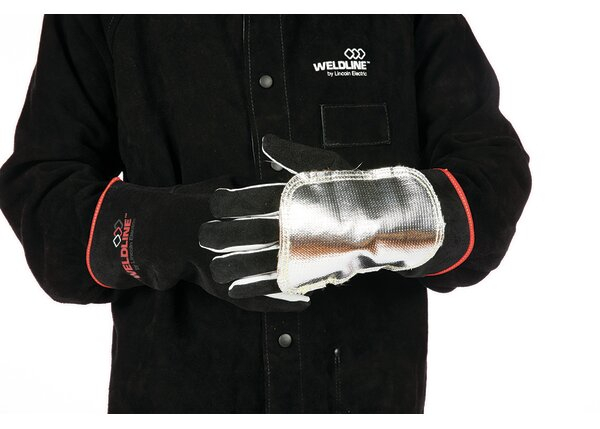 Thermal protection added to a glove. Recommended for MIG/MAG and MMA welding processes.
Feature.Products.PDP.DetailsMain.Features
Dimensions 200 x 150 mm.
Fitted with two elastic straps at palm and cuff level.
Split leather lined with Kevlar. Heat and fl ame resistant.
One aluminized side reflects 95% of radiant heat.
Double Kevlar thread seams.