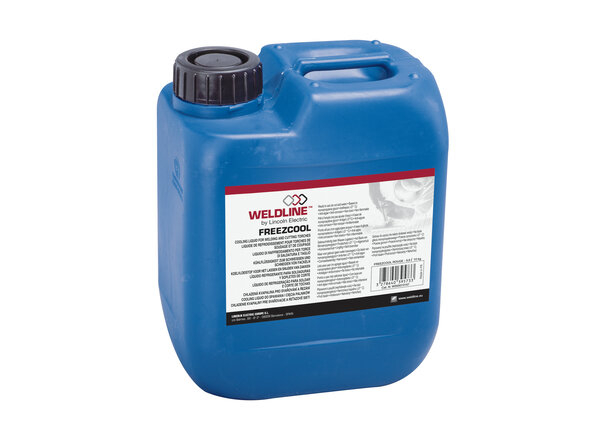 Coolant for welding and cutting torches. Less viscous, it contains antifreeze but in a less important proportion and is not corrosive for brass and copper circuit. It is less sensible to friction and therefore it has a more important flow rate.
Features
Ensures an anti-freezing protection down to -5 °C
High electrical resistivity
Non volatile (no product losses)
Chemically stable, does not polymerize
Not corrosive
Non toxic
Non flammable
What's Included
FREEZCOOL is delivered in 10 kilos net weight
polyethylene drums.
Service Information