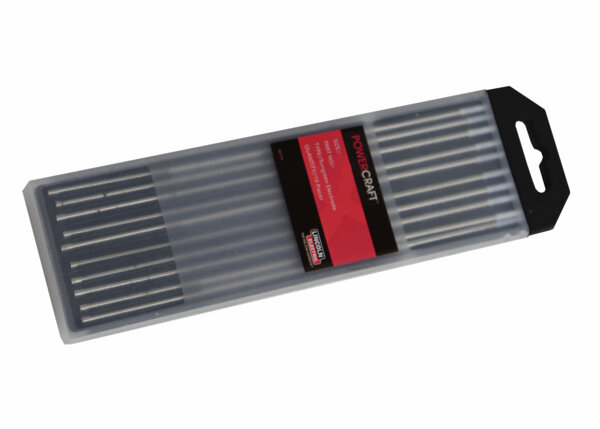 The Powercraft 1% Lanthanated (Black) Premium Tungsten Electrodes offer excellent arc starts and stability while reducing oxide build up. The engineered 1% Lanthanated composition is recommended for medium to high amperage applications and can be used for both DC and AC currents.
Features
1% Lanthanated (EWLa-2 / Black) tungsten is ideal for medium to high amperage applications which use a DC or AC currents
Premium and consistent composition for excellent arc starts and stabilty
"1.6mm electrode diameter should used with amperages between 60 - 150 A"
"Also available in 1.6mm,2.4mm, 3.2mm electrode diameters"