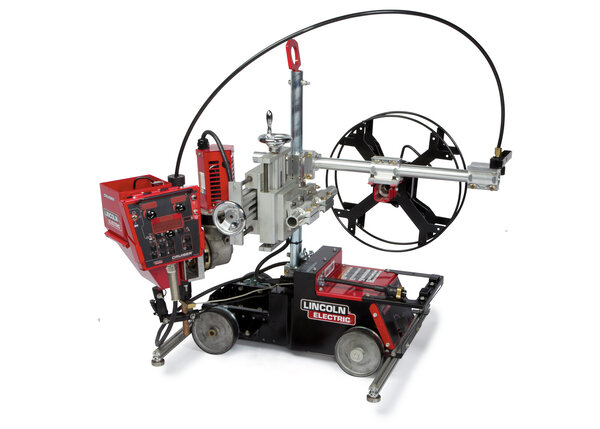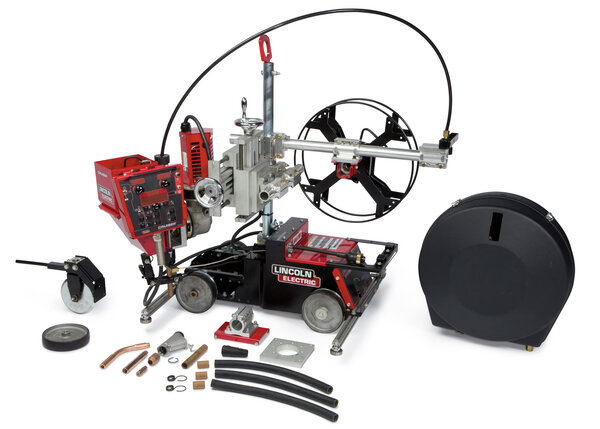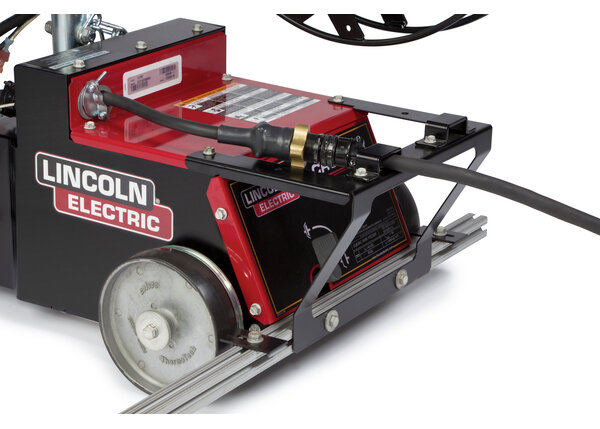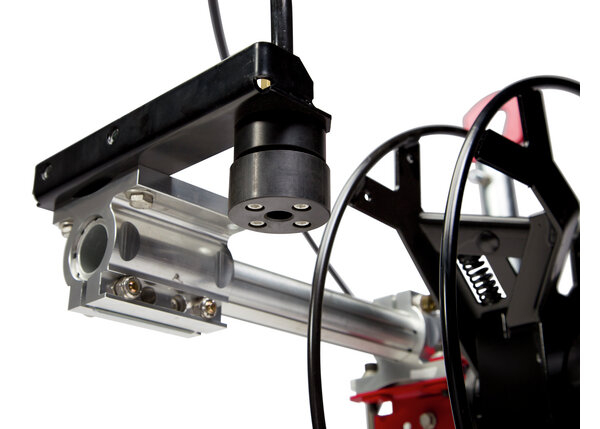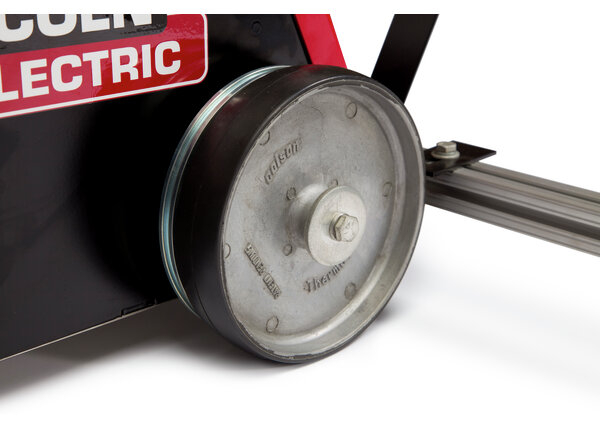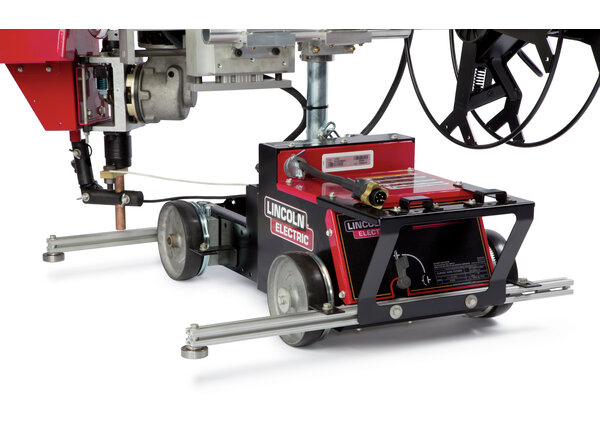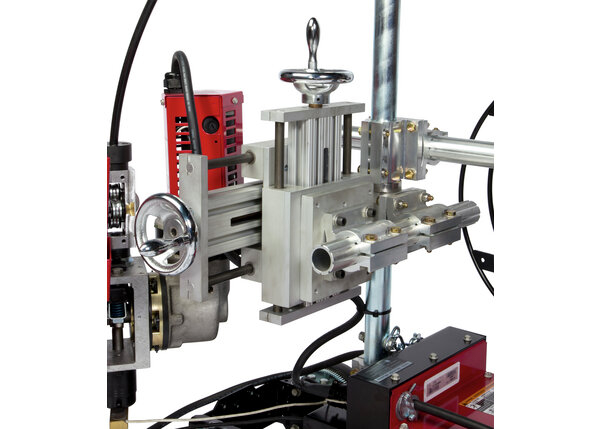 The self propelled, modular Cruiser® travel carriage, paired with the Power Wave® AC/DC 1000® SD power source, can deliver deposition rates up to 30 lbs (13.61 kg) per hour. The Cruiser® SAW tractor is perfect for lengthy butt and fillet joints common to the welding application of bridge or barge decking, large tank fabrication, and shipbuilding.
Feature.Products.PDP.DetailsMain.Features
Reliable Operation – Strong, rigid and stiff especially where you need it most. Sturdy welded base frame. Substantial steel mast stands up to daily construction site use. Simple cast wheels – Equipped with high temperature and slip resistant rubber tires. Robust tube and clamp design – Troublefree feeding component mounting. Adjustable extended length outriggers– Make it easy to guide tractor movement.
Advanced Control Pendant - Removable, lightweight, impact resistant aluminum user interface can be used to save procedures, apply limits and lockouts for any or all controls.
Common Expendable Parts - All drive rolls, nozzles, contact tips and wire straighteners are shared with the MAXsa submerged arc wire drives.
Multiple Configurations - Flexible system allows set up with or without a track and three or four wheel operation.

Industry Leading 5 Year Warranty

For a full list of available welding processes and waveforms as well as software update details for Power Wave® advanced process welding systems, please visit:
What's Included
Conduit Tubing – 5 feet (1.5 m) 5/32 in. (4.0 mm ) 600 Amp Contact Nozzle Assembly 5/32 in. Contact Tip Nozzle Extension – 5 in. (127 mm) Curved Nozzle Extension 45° Nozzle Extension Insulator Flux Tubing Flux Hose Clamps Wire Reel Assembly Wheels for Track Operation Cross Slide Assembly Front and Rear Outriggers Enclosed Wire Reel Wire Straightener (K1733-5) Enclosed Wire Reel (2) Note: Control cable not included.
Service Information
Feature.Products.PDP.DetailsRail.CADFiles
Product Weights & Dimensions
| | |
| --- | --- |
| Dimensions (H x W x D) | 736 mm x 548 mm x 914 mm (29 in x 23 in x 36 in) |
| Net Weight | 94 kg (207 lbs) |
Machines
| | |
| --- | --- |
| Max Rating | 1000A |
| Number of Operators per Machine | 1 |
Wire and TIG Feeders
| | |
| --- | --- |
| Number of driven rolls | 1 roll |
| Feeder type | Automatic |
| Configuration | Single |
| Max spool diameter | 60lb |
| Feedhead Configuration | Single |
| Wire Configuration | Single |
Basic Specification
| | |
| --- | --- |
| Input Voltage | 40V |
| Input Current | 8A |
| Rated Output | 1000A |
Application
Typical Application
Construction
Mining
Railroad Maintenance
Cross Country Pipeline
Armor Plate (Military)
Automotive
Brewery
Construction & Field Erection
Dissimilar Metals
Distillery
Elevated Temperature Piping
Galvanized Steel
Gasification Plants
General Fabrication
Glass Industry
Heat Exchangers
Heavy Equipment
Heavy Fabrication
High Pressure Piping
High Temperature
High-strength Pipe
LPG & LNG Storage Vessels
Maintenance & Repair
Marine Applications
Offshore
Oil & Gas
Petrochemical
Petrochemical Industry
Petroleum Processing
Pipeline & Offshore
Piping
Power Generation
Power Plants
Pressure Vessels
Process Piping
Railcar Fabrication
Railing Industry
Repair Welding
Robotics
Robotics/ Hard Automation
Shipbuilding
Structural Fabrication
Structural Welding