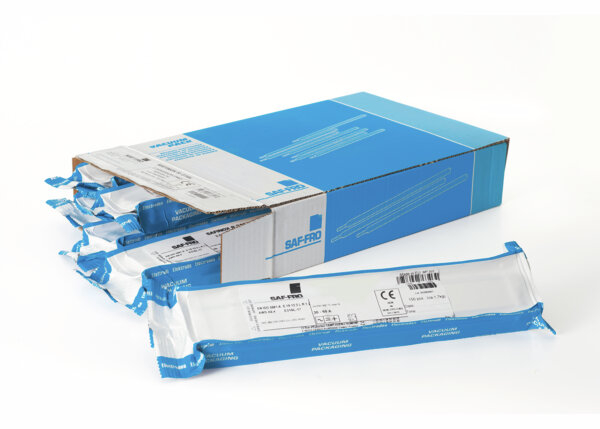 Diameters / Packaging
| Diameters | VPMD 1.9 KG |
| --- | --- |
| 2.5x300 mm | W100258751 |
| 3.2x350 mm | W100258752 |
ALIN 92 is a basic coated MMA electrode for the welding of heat and corrosion resistant nickel alloys. The weld metal retains ISO-V toughness down to -196°C and is creep-resistant <800°C. Due to the high toughness properties and resistance to cracking, applications include the joining of difficult-to-weld steels and maintenance welding of critical components.
Features
Good weldability in all position
Smooth and stable arc .
Very good slag removal.
Welding Positions