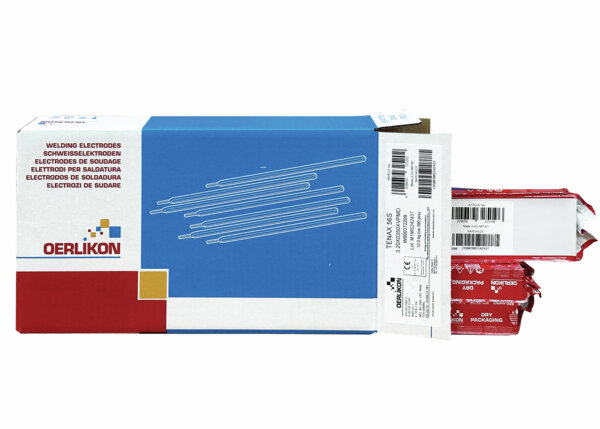 Diameters / Packaging
| Diameters | VPMD 1.8 KG (Approx. 105 PCS) | VPMD 1.9 KG (Approx. 55 PCS) | VPMD 2.0 KG (Approx. 40 PCS) |
| --- | --- | --- | --- |
| 2.5x300 mm | W100288034 | | |
| 3.2x350 mm | | W100288035 | |
| 4.0x350 mm | | | W100288036 |
BASINOX 25 10 4 N is a basic-coated MMA electrode for welding ferritic-austenitic duplex steels with PREN > 40, "Super duplex", such as e.g. UNS S32550 – UNS S32760. Used to fabricate components and pipework in the off-shore oil and gas industry and more generally for vessels and pipework in the chemical industry.
Features
The deposited weld metal has high strength, toughness and very good resistance to pitting and stress corrosion cracking.
Well-suited for positional welding.
Easy slag release.
Welding Positions
All position, except vertical down
Service Information
Documentation