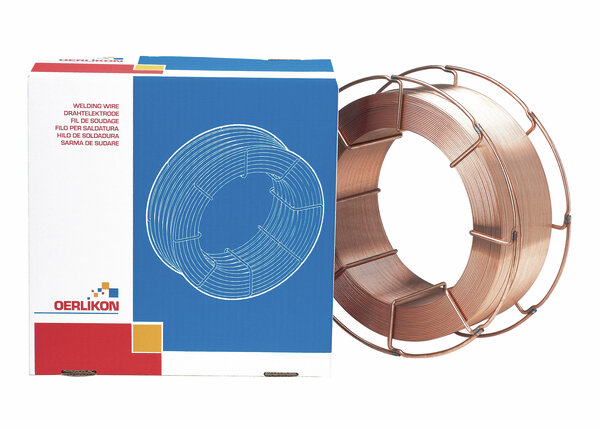 Diameters / Packaging
| Diameters | 16 KG SPOOL (B300) |
| --- | --- |
| 1.2 mm | W000283639 |
Used for welding of similar composition and ½Mo¼V and 1%Cr1Mo steels. Used in the construction of steam generating plant operating at temperatures <600°C.
Features
Very clean welding wire with guaranteed X<15 ppm Bruscato factor, and with controlled As, Sb, Sn content against temper embrittlement.
Ideal for the welding of creep resistant steels
Also suitable for the welding of 1¼Cr 1Mo steels where improved resistance to hydrogen attack or corrosion by sulphur is required. Main applications are welding of boilers, plates and tubes as well as oil refineries e.g. in crack plants produced from mainly 10CrMo9-10 (ASTM A335 Gr. P/T22).
Typical Applications
Petrochemical
Nuclear power generation
Shielding Gas
M21 : Mixed gas Ar+ >15-25% CO2, C1 : Active gas 100% CO2
Service Information
Documentation