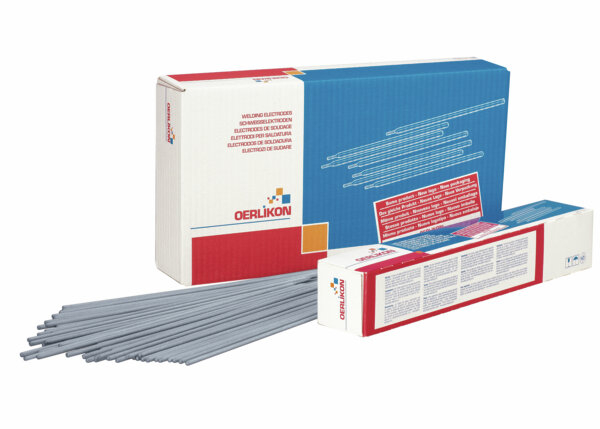 Diameters / Packaging
| Diameters | CBOX 5.0 KG (Approx. 50 PCS) | CBOX 5.4 KG (Approx. 85 PCS) | CBOX 5.5 KG (Approx. 130 PCS) |
| --- | --- | --- | --- |
| 3.2x450 mm | | | W000258274 |
| 4.0x450 mm | | W000258275 | |
| 5.0x450 mm | W000258276 | | |
CITORAPID is a acid-rutile coated MMA electrode featuring a high burn-off rate and a very high current carrying capacity.
Features
Particularly suited for piece-work applications.
Suitable for welding primer painted and slightly rusted parts
Due to the low Si-content, welded components are suitable for subsequent galvanising, enamelling and rubber cladding.
Welding Positions