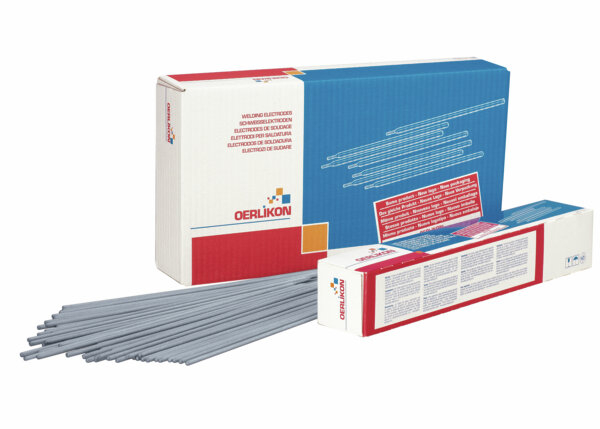 Diameters / Packaging
| Diameters | CBOH 1.4 KG (Approx. 150 PCS) | CBOX 4.1 KG (Approx. 210 PCS) | CBOX 4.3 KG (Approx. 130 PCS) | CBOX 4.5 KG (Approx. 90 PCS) | CBOX 5.4 KG (Approx. 55 PCS) | CBOX 5.7 KG (Approx. 90 PCS) |
| --- | --- | --- | --- | --- | --- | --- |
| 2.0x250 mm | W000287226 | | | | | |
| 2.5x350 mm | | W000258269 | | | | |
| 3.2x350 mm | | | W000258270 | | | |
| 4.0x350 mm | | | | W000258271 | | |
| 4.0x450 mm | | | | | | W000258272 |
| 5.0x450 mm | | | | | W000258273 | |
CITOREX is a rutile-basic coated MMA electrode which is particularly developed for welding root pass. Suitable for fill and capping passes with X-ray quality for pipes, boilers and tanks.
Features
The welding current can be decreased to low values while maintaining a stable arc, good for gap-bridging.
The excellent positional welding characteristics have established CITOREX as a first choice for welder training.
Due to the low silicon content of the weld deposit, CITOREX is used to weld components for subsequent galvanising or enamelling.
Welding Positions
All position, except vertical down