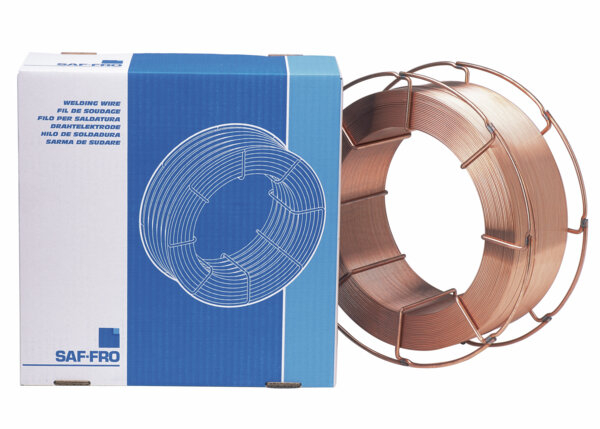 Diameters / Packaging
| Diameters | 12 KG SPOOL (S300) | 200KG DRUM |
| --- | --- | --- |
| 1.0 mm | W000283262 | W000283264 |
| 1.2 mm | W000283265 | |
Developed for welding copper alloys and steel castings, nickel alloys and for welding in artistic foundries.
Features
Used for welding galvanized steel sheets and components in the automobile industry.
It is an iron-free aluminum bronze, which composition offers a very high resistance to sea water-corrosion and to the most commonly used acids in any concentrations and at a wide range of operating temperatures.
High erosion resistance. 
Typical Applications
Automotive components
Galvanized Steels
Shielding Gas
I1 : Inert gas Ar (100%), I3 : Inert gas Ar+ 0.5-95% He
Service Information
Documentation