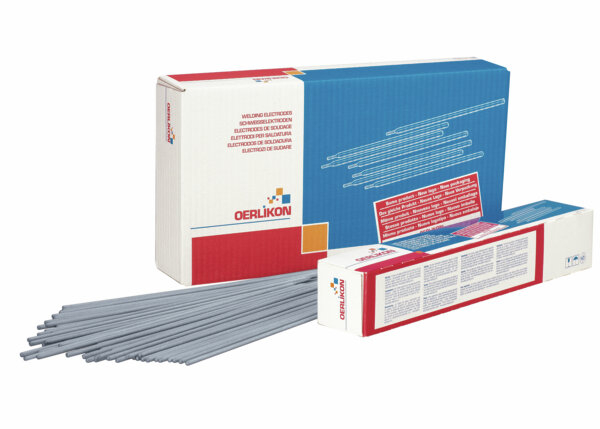 Diameters / Packaging
| Diameters | CBOX 4.4 KG (Approx. 140 PCS) | CBOX 4.4 KG (Approx. 225 PCS) | CBOX 5.6 KG (Approx. 55 PCS) | CBOX 5.8KG (Approx. 90 PCS) |
| --- | --- | --- | --- | --- |
| 2.5x350 mm | | W000258265 | | |
| 3.2x350 mm | W000258266 | | | |
| 4.0x450 mm | | | | W000258267 |
| 5.0x450 mm | | | W000258268 | |
FINCORD DB is a thicker rutile coated MMA electrode for welding plates and pipes, FINCORD DB has a slightly thinner coating than FINCORD. Suitable for welds that are of X-Ray quality also in combination with MAG layers.
Features
Easy weldability, easy striking and restriking and used extensively for tack-welding.
Mostly self-releasing slag.
Smooth weld bead surface.
Welding Positions
All position, except vertical down