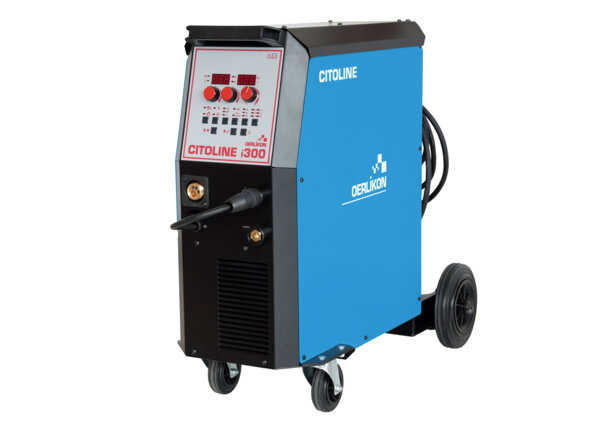 The CITOLINE COMPACT RANGE is a professional inverter, designed for daily use, ensuring optimal MIG/MAG (GMAW/FCAW) and MMA (SMAW) welding performance. Products in the range are easy to use and set-up and allow welding of a small size and light construction, or repair vehicle and light agricultural machinery. The range consists of 250A and 300A power sources with large LED displays and easy to set-up user interface. CITOLINE includes as standard 4-rolls wire drive system for perfect feedability of different types of material, EURO socket for MIG gun connection and undercarriage with wheels and space on the back for the gas bottle installation
Features
GMAW/FCAW and SMAW processes.
Manual and Synergic Mode. 24 synergic programs as standard for Steel, Stainless Steel, Flux-Cored and Aluminium welding.
Quick process selection and parameters settings.
Perfect feedability with a 4 roll wire drive.
Easy access for wire spool installation.
Big wheels and low gas cylinder entry
Large and bright LED display.
Typical Applications
General fabrication
Maintenance and repair
Structural fabrication
Service Information
Documentation