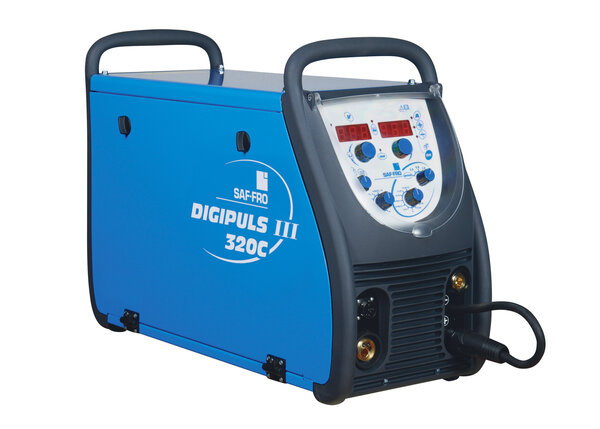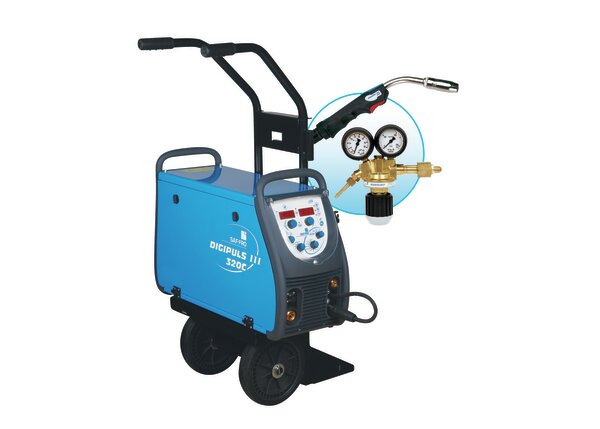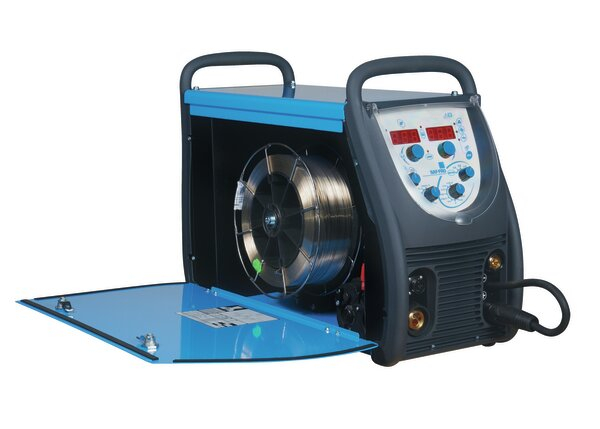 DIGIPULS III 320C utilizes the very latest power source technology for efficiency and lower energy consumption. A lot of options are available to make the welder tasks easier. A wide range of synergic programs are available as standard allowing simple yet precise control of welding parameters for the best results every time.
Features
User-friendly control panel: easy settings and process selection.
Technological advance: 99 programs that can be used with the trigger, welding cycle sequencer.
Standard MIGMAG / Pulse / Silent Puls / Speed Short Arc / HPS / MMA.
Synergic mode – more than 100 synergic programs are available for precise control of welding parameters.
Modular concept to meet all user requirements.
What's Included
Input cable (5m)
Work clamp and cable assembly (5m)
Gas hose (2m)
Wire spool adapter (300 mm)
Instruction manual
Service Information