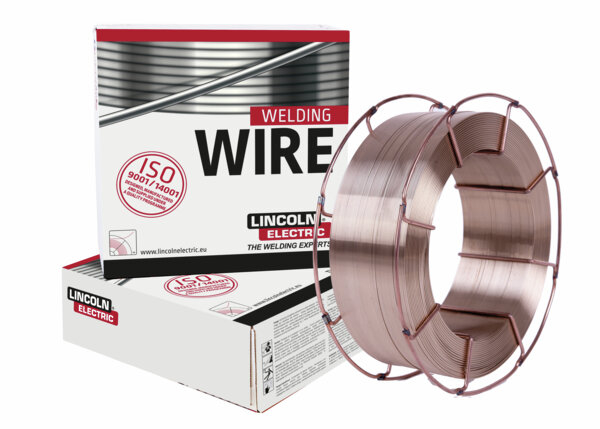 Diameters / Packaging
| Diameters | 16 KG SPOOL | 16 KG SPOOL (B300) - 56 | 16 KG SPOOL (B300) - 72 | 250 KG DRUM |
| --- | --- | --- | --- | --- |
| 1.0 mm | S10K016PCC01 | S10K016PCX01 | S10K016PCE01 | |
| 1.2 mm | S12K016PCC01 | | S12K016PCE01 | S12D250ECS01 |
Suitable for welding a range of structural weather resistant steels in applications such as bridge fabrication, exposed frame structures, transmission towers, barriers, ducting, chimneys, shields and inner exhaust systems.
Features
Due to the alloying system, it can also be used for welding of high yield strength steels.
Contains a small percentage of copper to help preventing further oxidation of the weld bead
Excellent mechanical characteristics and resistance to corrosion.
Typical Applications
Infrastructures
Transmission towers, barriers, ducting, chimneys
Exhaust Systems
Shielding Gas
M21 : Mixed gas Ar+ >15-25% CO2, C1 : Active gas 100% CO2
Service Information
Documentation