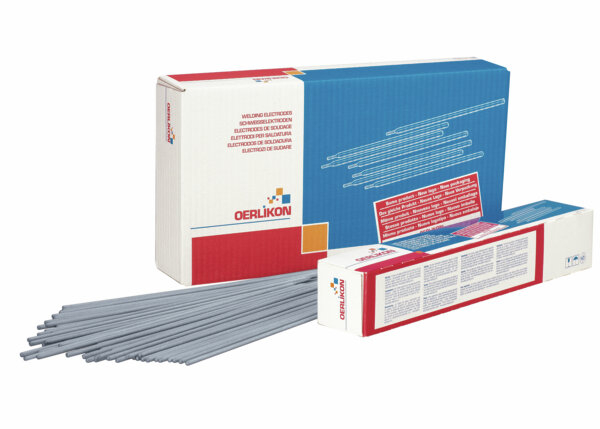 Diameters / Packaging
| Diameters | CBOH 1.6 KG (Approx. 240 PCS) | CBOX 4.4 KG (Approx. 240 PCS) | CBOX 4.9 KG (Approx. 115 PCS) | CBOX 4.9 KG (Approx. 170 PCS) |
| --- | --- | --- | --- | --- |
| 1.6x300 mm | W000384785 | | | |
| 2.5x350 mm | | W000258232 | | |
| 3.2x350 mm | | | | W000258233 |
| 4.0x350 mm | | | W000258235 | |
OVERCORD R 92 is a rutile-cellulosic coated MMA electrode for welding in all positions. Suitable for trade, use in structural steelwork, workshop and maintenance welding in all positions.
Features
Excellent weldability, fusion and good bead aspect on vertical-up, vertical-down and overhead positions.
Used with all types of welding equipment even with low 0CV
Efficiency 100%.
Welding Positions