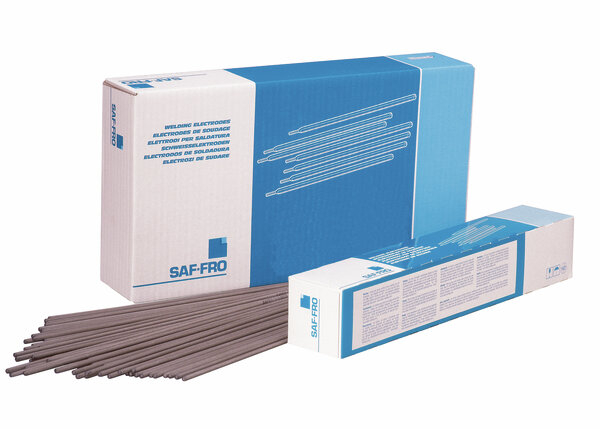 Diameters / Packaging
| Diameters | CBOX 5.8KG (Approx. 45 PCS) | CBOX 5.9 KG (Approx. 70 PCS) |
| --- | --- | --- |
| 4.0x450 mm | | W000371208 |
| 5.0x450 mm | W000371206 | |
SAFER GF 130 is a thick rutile coated high-efficiency MMA electrode. The addition of iron powder and ferroalloys leads to a recovery of ~130% allowing longer or wider beads to be welded in one run with increased welding speed. Welding of butt and fillet joints.
Features
Easy striking and restriking
Low spatter loss and self-releasing slag
The weld bead is smooth with well blended toes, without undercut into the base plate
Can be welded in "touch" technique
AC welding requires equipment with OCV of min. 60 V.
Welding Positions
Service Information
Documentation