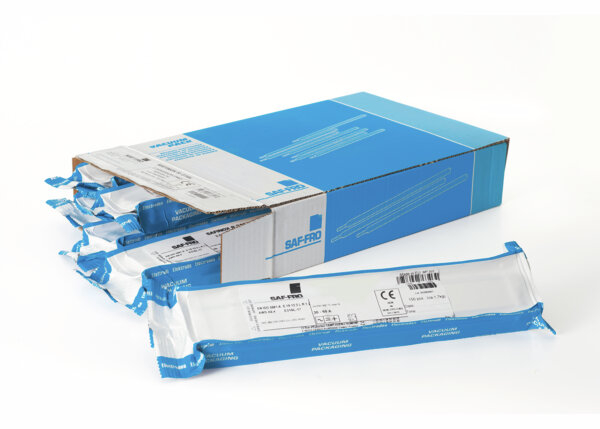 Diameters / Packaging
| Diameters | VPMD 2.3 KG | VPMD 2.4 KG |
| --- | --- | --- |
| 3.2x350 mm | W100289021 | |
| 4.0x350 mm | | W100289022 |
STARCAST NiCu is an electrode having a monel core wire and graphitic coating. It is suitable for welding without preheat of cast iron. It is recommended for reparing of castings and welding of cast iron steel and for welding white cast iron or repair of old cast irons exposed to fire, without preheat. For joint welding, it is recommended to create buffer layers using STARCAST Ni filling by STARCAST NiCu.
Features
The weld metal is machinable
Short beads technic is recommended in order to have the lowest heat input.
Easy arc striking, stable arc, finely-rippled bead surface.