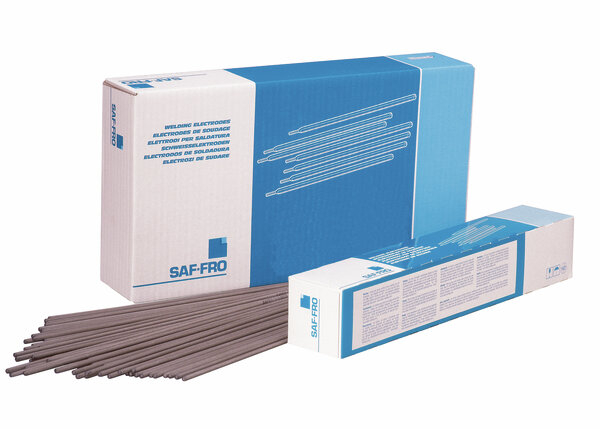 Diameters / Packaging
| Diameters | CBOX 4.7 KG (Approx. 45 PCS) | CBOX 5.5 KG (Approx. 75 PCS) |
| --- | --- | --- |
| 3.2x450 mm | | W000258796 |
| 4.0x450 mm | W000258797 | |
SUPERSAFOR 60 is a thick rutile coated high-efficiency MMA electrode, 160% recovery, the weld microstructure is a hypereutectic stainless chromium hard alloy. Typical applications include hard facing subject to abrasion, e.g. by sand, gravel, coal, soil, clay and related minerals used in ceramics, cement and concrete building materials and mining.
Features
Used for hardfacing carbon steels and low alloy steels against abrasion by mineral particles and but exhibits limited resistance to impact and shock, the deposit is only machinable by grinding.
Smooth, regular weld beads are deposited with only minimum penetration.
The hardness cracks which typically appear in this weld metal are not detrimental to resistance against mineral abrasion.
Welding Positions
Service Information
Documentation