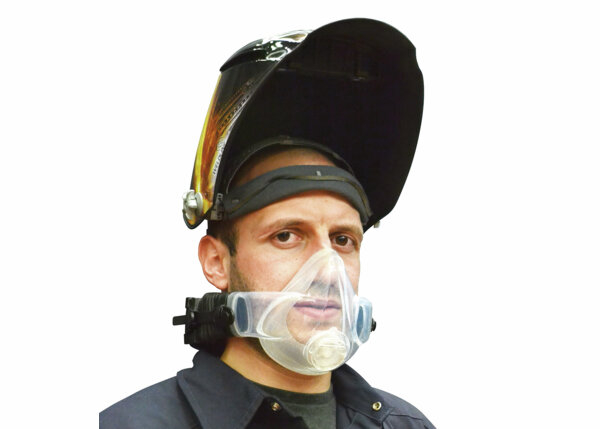 Silicon mask small for Cleanspace2 The soft silicone mask seals gently and easily to your face - available in three sizes, to maximise fit.
Features
Low profi le design ensures maximum visibility and awareness for the wearer. Clear, hygienic and washable silicone. Available in diff erent sizes.
High quality exhalation valve with silicone leaf. Easy to breathe and talk. Directs air away from the face.
Service Information
Documentation