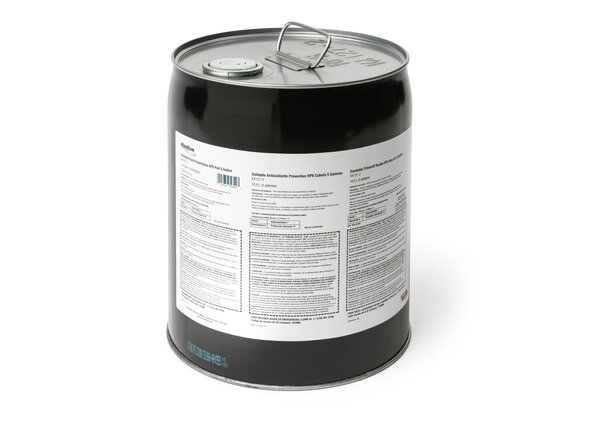 RP6™ Weldable Rust Preventative Fluid is Lincoln Electric's innovative solution for rust prevention of ferrous metals. The proprietary oil based fluid can be applied by spray, dip or brush and provides up to six months of indoor corrosion protection. Once applied, RP6 provides an extra layer of protection for materials which will be stored or transported.
​​Expert Tested
The weldability of RP6 has been verified through rigorous internal and external tests. RP6 coated materials were welded and then:
Visually Inspected
X-Rayed
Micro-Etched
Hardness Tested
Standard Fillet Break Tested
Hydrogen Induced Crack Tested
Constrained Fillet Break Tested

The results of these tests and various others show that when used correctly, RP6 will not adversely affect the welding process.
Features
Proprietary oil based rust preventative which provides indoor corrosion protection for up to six months
Will not affect the weldability of coated ferrous metals
Can be applied by brush, spray or dip