Lincoln Electric Names Dusty Baker LEEPS Instructor of the Year for 2023
Award honors New Mexico-based welding instructor's commitment to the Lincoln Electric Education Partner Schools (LEEPS™) welding certification program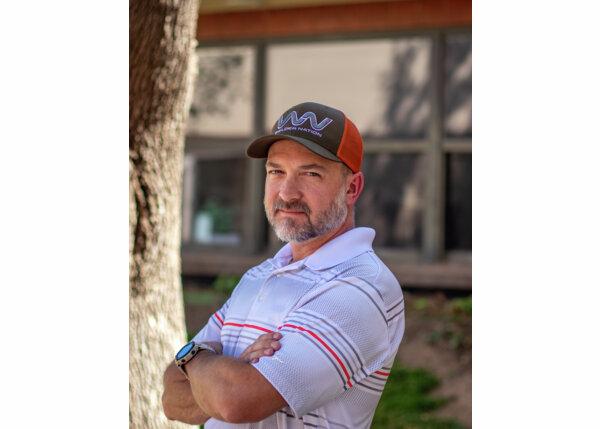 CLEVELAND, OH – Lincoln Electric has granted its 2023 LEEPS™ Instructor of the Year Award to Dusty Baker, Welding Program Director and Academic Director of Technical Education at Eastern New Mexico University's Roswell campus. The Lincoln Electric Education Partner Schools (LEEPS) program was formed in partnership with the National Coalition of Certification Centers (NC3) to provide schools with instructional materials and resources to help the next generation of welders.
Specifically, LEEPS provides nationally recognized NC3 welding certifications, which are among the fastest growing and most highly regarded credentials held by welders in the job application process. LEEPS requires instructors to complete certification curriculum (commonly referred to as Train-the-Trainer sessions) to enhance accountability and provide professional development opportunities to become national NC3 Master Instructors.
"Dusty Baker is an excellent choice for the year's LEEPS Instructor of the Year Award," says Dan Klingman, Manager of Educational Programming at Lincoln Electric. "His efforts to involve all levels of education in the greater Roswell area in the LEEPS program are exceptional. Through the program, he has found ways to incorporate more welding practice time for students, which in turn has improved their skill level as a group and resulted in a higher percentage of students achieving welding certifications. This is beneficial not only to the students but also the school, as a higher rate of certification helps the school secure additional funding from the state."
Along with a trophy, Baker's Instructor of the Year Award includes a new Lincoln Electric POWER MIG® 215 MPi™ multi-process welder. He also becomes a member of the LEEPS Advisory Committee, which has representation from community colleges and high schools, professional trade organizations and industry. The committee provides input on the in-demand skills and certifications needed by industry and supports the development, improvement and implementation of the LEEPS welding program curriculum, among other tasks. Committee members serve two-year terms.
"I'm honored and extremely grateful to receive the Instructor of the Year Award," says Baker, a full-time instructor at Eastern New Mexico University for the last 14 years. "The LEEPS program that we started here at the beginning of the 2022/23 school year has helped us provide better welding training for our students and has made me a better instructor and administrator in the process. I'm an instructor who genuinely cares about the students and their success. I do everything in my power every day to make sure they're on track, and if they're not, I find a way to get them on track. Our LEEPS program helps me do that, and an award like this validates that daily commitment."
Baker started welding as a teenager, doing mostly maintenance and repair work on his family's farm. After high school, he briefly studied auto mechanics in college, but changed course and started taking classes in the welding program at Eastern New Mexico University. After graduating from the two-year program, he spent five years working in a local welding shop that did repair work for the local farm and dairy industry. During that five years, he also taught welding at his alma mater on an adjunct basis, then transitioned to full-time status at the school in 2009. In addition to teaching, he uses his welding and fabrication skills to maintain a number of small side ventures that include metalworking, furniture building, maintenance and repair.
When it comes to welding, Baker is definitely playing the long game. "As long as I can move," he says. "I will keep welding."
"Dusty's commitment to advancing welding education deserves to be recognized," says Klingman. "The LEEPS program he established at Eastern New Mexico University's Roswell campus not only benefits the school, its students, and the greater community, but it also serves as an example of how the program can benefit any school anywhere, put more welding students on solid footing, and advance the trade as we move further into the 21st century."
# # #
About LEEPS
The Lincoln Electric Education Partner Schools (LEEPS) program was formed in partnership with the National Coalition of Certification Centers (NC3). LEEPS programs support welding schools and training programs throughout the nation with the most comprehensive and relevant welding instructional materials, education tools and resources available for advancing welding skills. LEEPS provides schools with a complete suite of portable and stackable welding certifications. This support system helps the next generation of welders get the credentials they need to advance their careers. Because Lincoln Electric works with industry to continue developing and enhancing the LEEPS program to align with workforce needs, employers can rest assured that job applicants with LEEPS program welding certifications are fully qualified and job ready.
To find out more about the LEEPS welding certification program, contact leeps@lincolnelectric.com.
About Lincoln Electric
Lincoln Electric is the world leader in the engineering, design, and manufacturing of advanced arc welding solutions, automated joining, assembly and cutting systems, plasma and oxy-fuel cutting equipment, and has a leading global position in brazing and soldering alloys. Lincoln is recognized as The Welding Experts™ for its leading materials science, software development, automation engineering, and application expertise, which advance customers' fabrication capabilities to help them build a better world. Headquartered in Cleveland, Ohio, Lincoln has 56 manufacturing locations in 19 countries and a worldwide network of distributors and sales offices serving customers in over 160 countries. For more information about Lincoln Electric and its products and services, visit the Company's website at https://www.lincolnelectric.com.