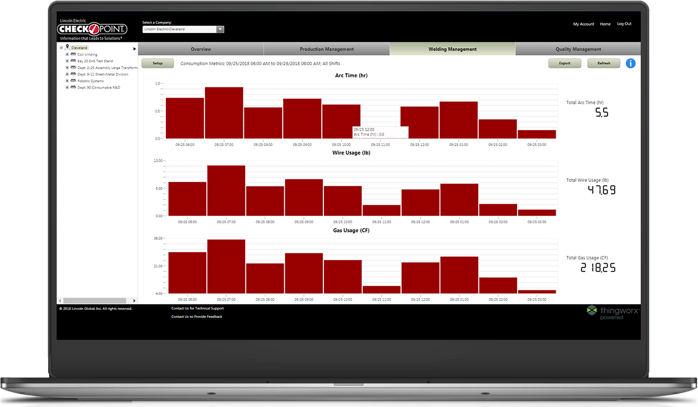 Powerful Data, Quick And Easy
CheckPoint® Production monitoring provides full visibility of your welding operation faster, cleaner and more efficiently. From real-time dashboards to in-depth weld reports, the CheckPoint® framework was built to provide essential welding data the way you need it.
Collect weld data on:
Standardize your fleets welding procedures

Easily save & transfer machine settings

Easily configure and select procedure memories

Establish parameter range limits and lockouts

Allow operators to focus more on welding - less on settings
Secure Access-Any Where, Any Device
With secure, cloud-based access, CheckPoint® Production Monitoring allows key stakeholders to view and tracker welding data anywhere in the world, on any device.
No setup of software installation required

Track real-time weld production data 24/7

Create custom alerts and notifcations