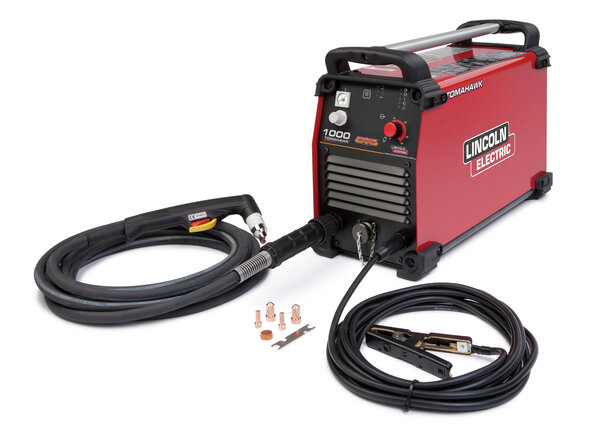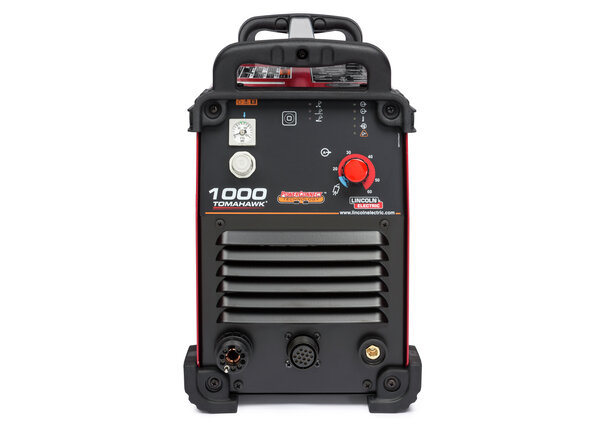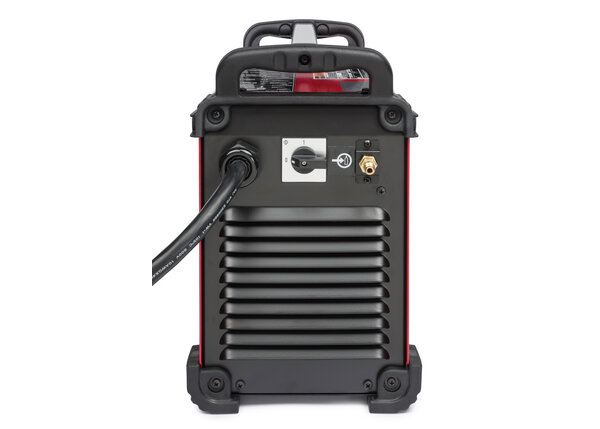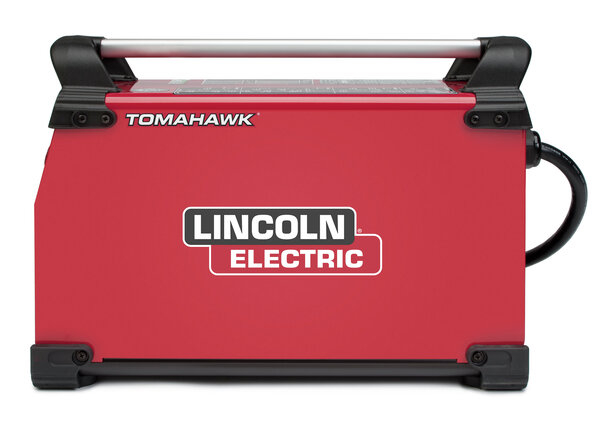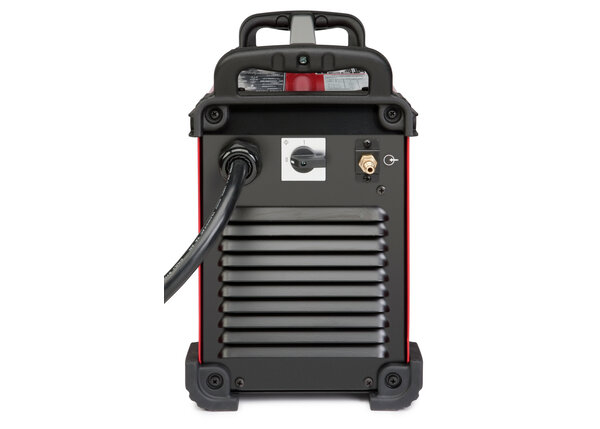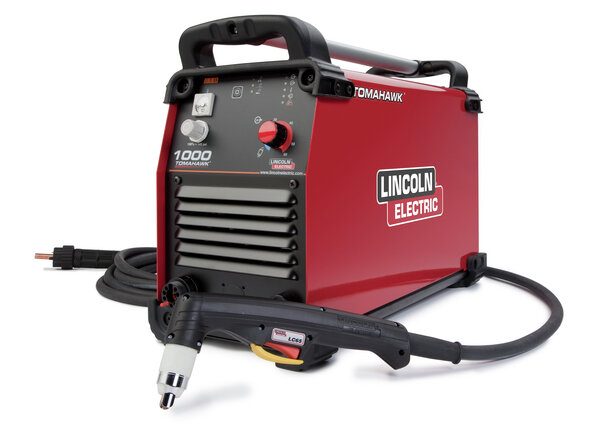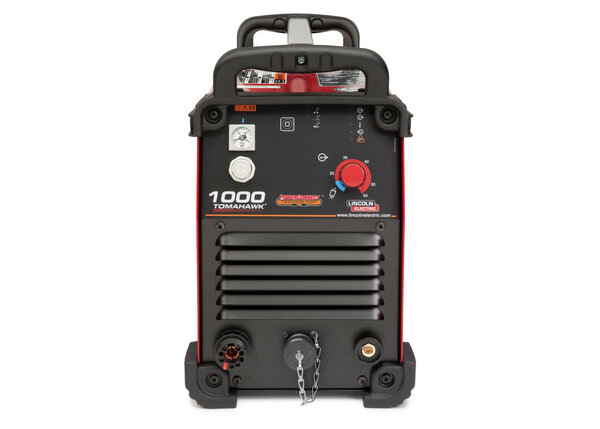 LIMITED-TIME OFFER (US Only)!
Buy a Tomahawk 1000 Plasma Cutter and receive a $500 VISA gift card rebate.
STACK & SAVE - Up to $200.  ADD ACCESSORIES & FILLER METALS FOR MORE SAVINGS. Click on the link below for more details.
View other Buy Red Save Green Rebates
Redeem Rebate
Plasma Cutting for Production Capacity
The Tomahawk 1000 plasma cutting system is portable enough to use on the jobsite and rugged enough to use on up to one inch material in a production environment. Hook up the compressed air, grab the torch and start cutting.
Features
PowerConnect® Technology - Automatically senses and adjusts to input power for a range of 200 up to 600 volts, single or three phase, 50 or 60 hertz. Cutting output remains constant throughout the entire input voltage range.
Continuous Output Control - Focus the arc for different material thicknesses.
Touch Start - Reliable plasma arc initiation without high frequency.
Front Panel Purge Control - Makes it easy to set the air flow rate without initiating the plasma arc.
Cool Operation, Long Consumable Life - New electrode and nozzle design save you money in the long run.
Added Safety - Our Parts-in-Place™ - System detects correct installation of consumables and torch.
Engine Drive Compatible - Select a Lincoln Electric Ranger® or Vantage® to power your Tomahawk® in remote locations.
Optional Machine Torch - Available for use on CNC plasma cutting table.
Service Information
What's Included
(1) Tomahawk 1000 Plasma Cutter
(1) K2848-1 LC65 Hand Torch and 25 ft Cable
(3) K2844-1 Electrode 60A
(3) KP2844-4 Nozzle 60A
(2) KP2844-14 Swirl Ring
(1) KP2844-9 Retaining Cap
(1) KP2843-10 Drag Spacer
(1) Air Regulator and Pressure Gauge
(1) Internal Water Separator
(1) Work Clamp and Cable
(1) Input Power Cord
Documentation
CAD Files
Product Weights & Dimensions
| | |
| --- | --- |
| Dimensions (H x W x D) | 15.2 in x 8.5 in x 22.1 in (385 mm x 215 mm x 561 mm) |
| Net Weight | 45 lbs (20.4 kg) |
Machines
Machines Processes
Plasma Gouging
Plasma Cutting
Plasma Machines
| | |
| --- | --- |
| Torch Included | Yes |
| Gas Supply | Air or Nitrogen |
| Gas Pressure Required | 87 - 109 psi (6.0 - 7.5 Bar) |
| Recommended Cutting Capacity (Mild Steel) (In/ft) | 3/4 in @19 ipm |
| Recommended Cutting Capacity (Mild Steel) (mm/M) | 19.01 mm @ 0.51 m/min |
| Maximum Cutting Thickness (Mild Steel) (ln/Ft) | 1 in @10 ipm |
| Maximum Cutting Thickness (Mild Steel) (mm/M) | 25.4 mm @ 0.30 m/min |
| Maximum Severance (Mild Steel) (In/Ft) | 1 1/4 in @ 5 ipm |
| Maximum Severance (Mild Steel) (mm/M) | 31.75 mm @ 0.13 m/min |
Basic Specification
| | |
| --- | --- |
| Output Range | 20-60A |
| Rated Output | 40A@96V 100%, 60A@104V 50% |
Application
Typical Application
Construction
Automotive
Construction & Field Erection
General Fabrication
Heavy Fabrication
Marine Fabrication & Repair
Oil & Gas
Shipbuilding
Structural Fabrication
Warranty
| | |
| --- | --- |
| Warranty | 3 Year on Machine, 1 Year on Torch |
Popular Filler Metals, Expendables and Consumables