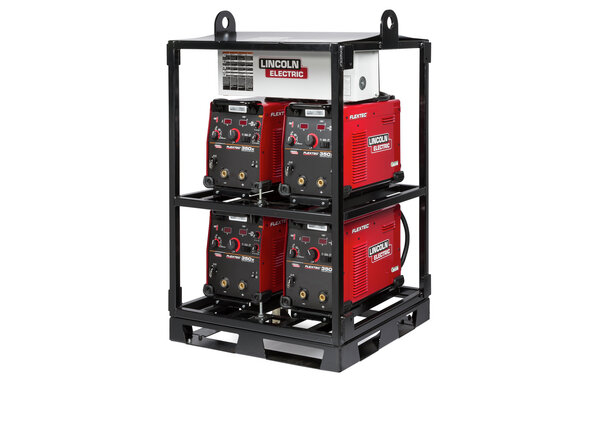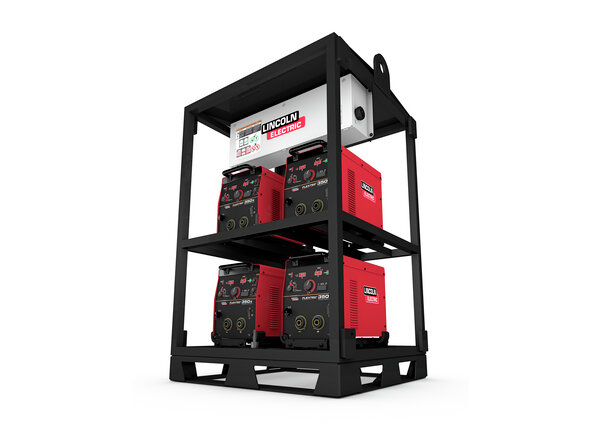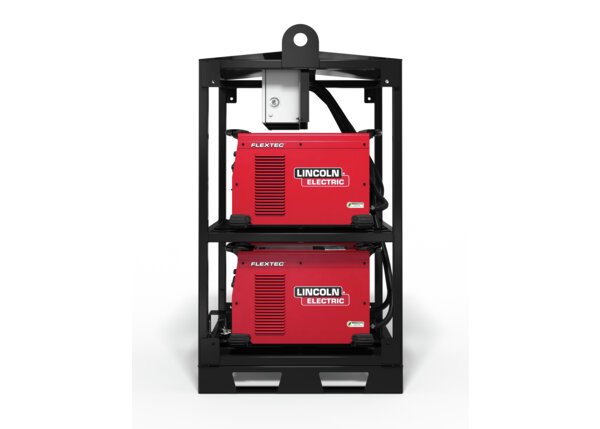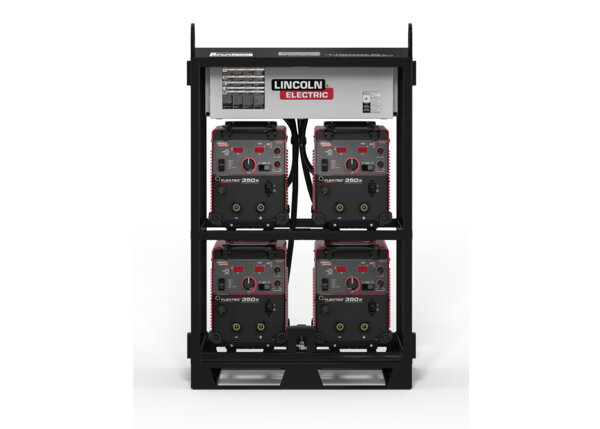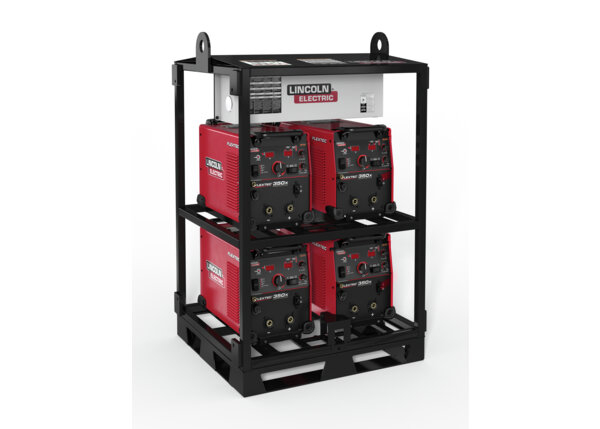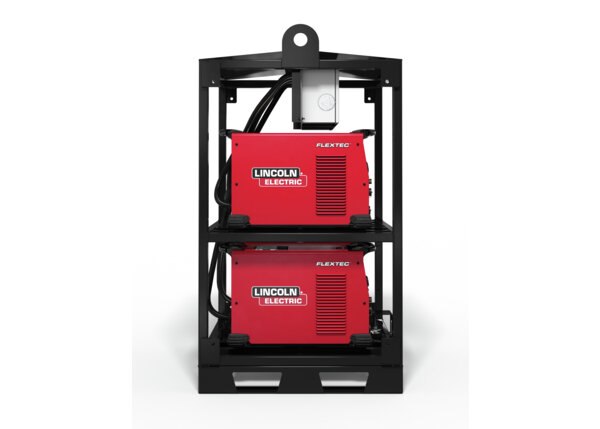 Flextec 350X Construction model 4-pack inverter rack is a compact rack that houses and protects 4 Flextec 350X Construction model power sources. Allows for easy transport to and from the construction site. Convenience of a single primary power drop for powering 4 welding arcs. Flextec 350X machines are CrossLinc compatible which allows for greater control and productivity.
Features
Compact and tough inverter rack structure allows up to (4) Flextec 350X welders to be transported and as one unit protected from the elements.
All machines connected to a common work stud.
Powers all welders with one primary power drop.
Heavy square tubing used throughout construction, even for roof supports, to resist bending and twisting during lifts.
What's Included
Work cables from individual machines to inverter rack work stud.
Service Information
Product Weights & Dimensions
| | |
| --- | --- |
| Dimensions (H x W x D) | 59.72 in x 37.25 in x 32.88 in (1516 mm x 952 mm x 835 mm) |
| Net Weight | 620 lbs (281 kg) |
Machines
Machines Processes
Stick (SMAW)
Gouging (CAC-A)
Flux-Cored (FCAW)
TIG (GTAW)
MIG (GMAW)
Flux-Cored Self-Shielded (FCAW-S)
Flux-Cored Gas-Shielded (FCAW-G)
Max Rating
425A
Output Range by Mode
5-425A
Machines Communication Technology
CrossLinc
Amphenol Pins (type of connector)
12
Work Lead Connector Type
Tweco
Basic Specification
| | |
| --- | --- |
| Input Voltage | Fused for 460V 3-phase |
| Input Current | 68A |
| Input Hertz | 50/60 |
| Input Power | 380/460/575/3/50/60 |
| Input Phase | 3 |
| Rated Output | 350A/34V/60%,300A/32V/100% |
Application
Typical Application
Cross Country Pipeline
Construction & Field Erection
General Fabrication
Heavy Equipment
Heavy Fabrication
Structural Fabrication