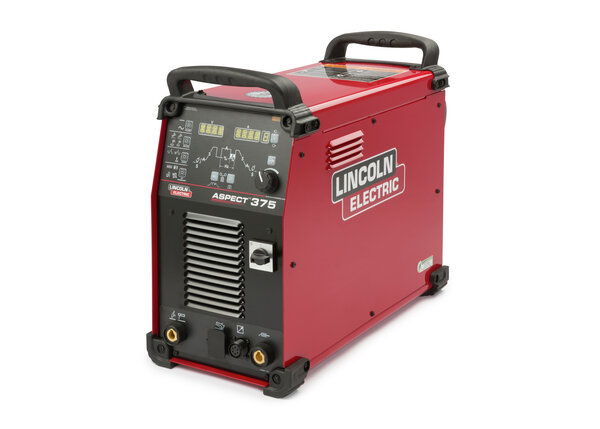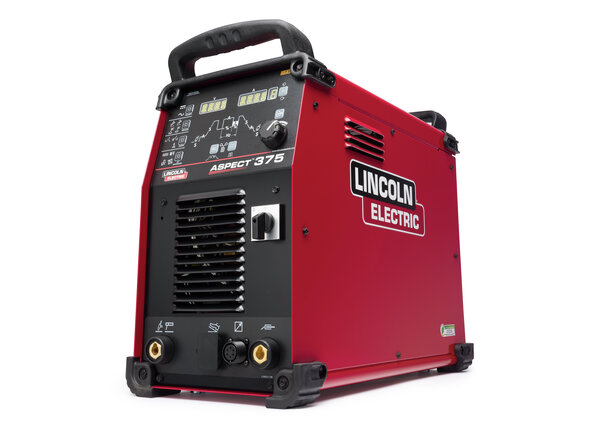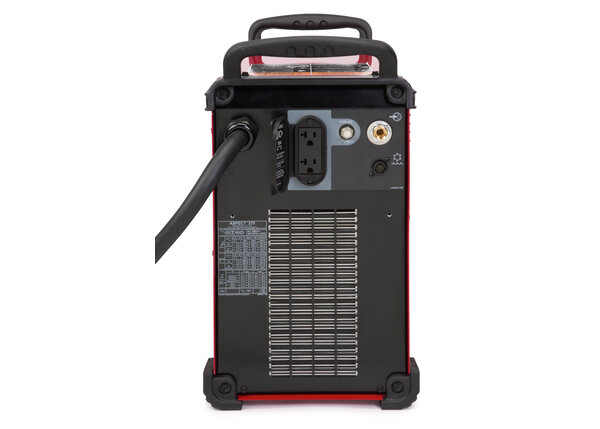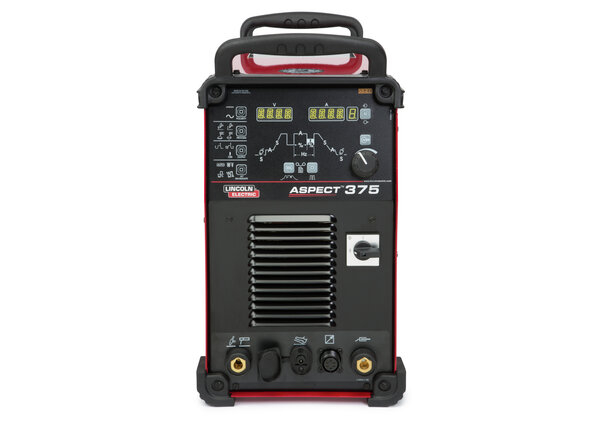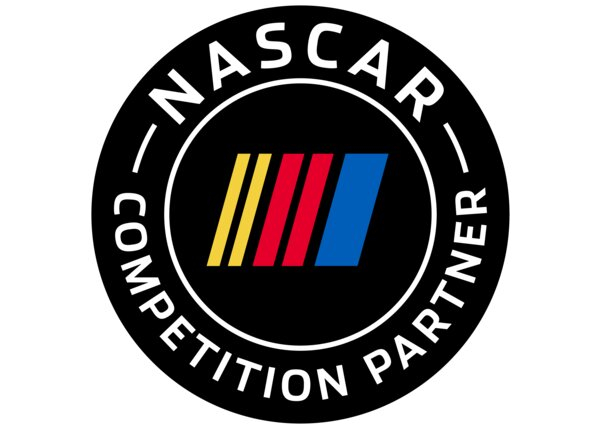 ADVANCED TECHNOLOGY MADE SIMPLE
A quality weld is always important. In some industries and applications, lives may even depend on it. If this is the challenge you face every day, choose a TIG welding machine that meets the demanding quality standards of the aerospace, motorsports, shipbuilding, education and fabrication industries.
The Aspect® 375 is the perfect choice for mission critical welds, especially on applications that must stand up to the most rigorous testing requirements.
AUTO OR MANUAL: THE CHOICE IS YOURS
Effortless arc control
Extremely fast arc response and stability for the smoothest and most efficient weld possible.
Simplicity when you want it
Activate Intellistart™ technology to automatically provide for softer starts and minimal distortion on thinner materials and hotter starts required for thicker materials. Optional AC Auto Balance® technology offers simplicity by automatically providing the optimal mix of cleaning and penetration when welding aluminum.

Customization when you need it
AC Wave Shape control enables you to customize the arc for critical aluminum welding requiring:
A higher degree of penetration on thicker materials.
Increased cleaning action in breaking through heavy oxide layers.
Narrower arc profile enhancing control around corners and other tight configurations.
Features
Effortless arc control for the smoothest welds
AC Auto-Balance® makes it simple by automatically providing the optimal mix of cleaning and penetration on aluminum
Intellistart™ Technology provides soft starts on thin materials and hotter starts required on thicker materials
Customization when You need it. - Manage AC frequency, balance and offset to modify arc profile, cleaning action or penetration
What's Included
(1) Aspect 375 AC/DC TIG Welder
(1) 10 ft (3m) Input Power Cord
Service Information
Documentation
Product Weights & Dimensions
| | |
| --- | --- |
| Dimensions (H x W x D) | 21 in x 11.8 in x 25.5 in (533 mm x 300 mm x 648 mm) |
| Net Weight | 110 lbs (49.896 kg) |
Basic Specification
| | |
| --- | --- |
| Input Voltage | 200-600 |
| Input Current | 3 Phase: 60% Duty Cycle: 29/26/15/12/10, 40% Duty Cycle 27/24/14/11/9 1 Phase: 60% Duty Cycle: 34/31/NA/NA/NA, 40% Duty Cycle: 32/29/NA/NA/NA |
| Input Hertz | 50/60 |
| Input Power | 200-600/1/3/50/60 |
| Input Phase | 1/3 |
| Mode Icon | CC |
| Output Range | 3 Phase: 2-375A, 1 Phase: 2-250A |
| Polarity | AC/DC |
| Rated Output | 3 Phase: 330A/40%, 300A/60%, 1 Phase: 240A/40%, 225A/60% |
Application
Typical Application
Construction
Automotive
Brewery
Distillery
General Fabrication
Heavy Fabrication
Maintenance & Repair
Marine Applications
Marine Fabrication & Repair
Oil & Gas
Pharmaceutical Equipment
Power Generation
Repair Welding
Shipbuilding