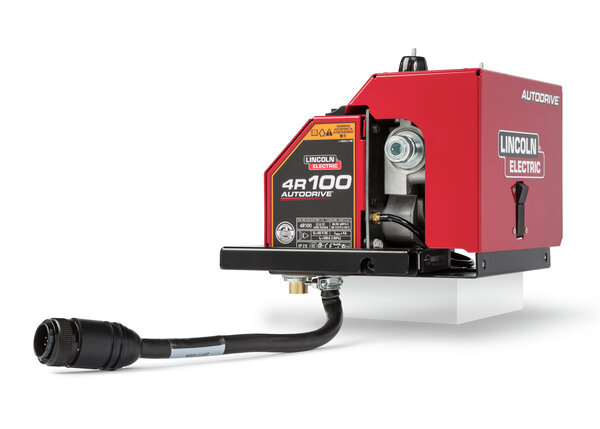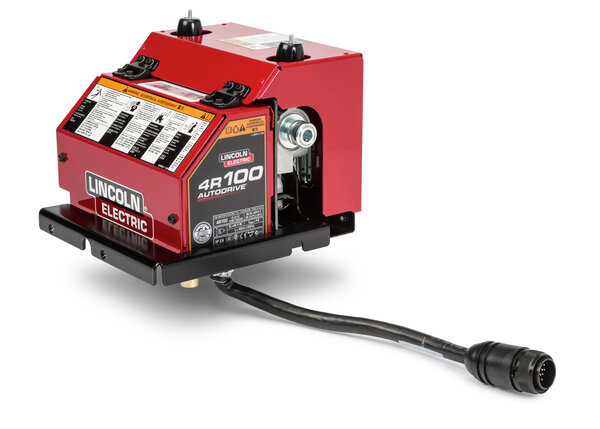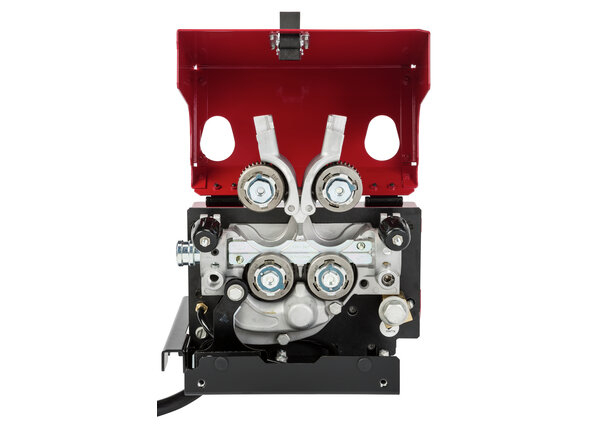 INDUSTRY-PROVEN PERFORMANCE
The AutoDrive® 4R100 Robotic Wire Feeding Systems offer powerful, industry-proven wire feeding performance for robotic and hard automation applications. Engineered with the patented MAXTRAC® Wire Drive System, the AutoDrive® 4R100 delivers the wire feeding results you need for maximizing automated welding productivity and quality.
MOUNTING BRACKETS FOR MANY ROBOTIC ARMS
Features
Easy Build Your System approach - simply select your wire feeder model and then the appropriate mounting bracket
Patented MAXTRAC 4-roll wire drive system delivers powerful and dependable wire feeding.
Best in class torque for high-speed applications or long conduit runs.
Hassle-free, toolless maintenance
Quick release mounting robot-specific mounting brackets for quick and easy servicing.
Service Information
CAD Files