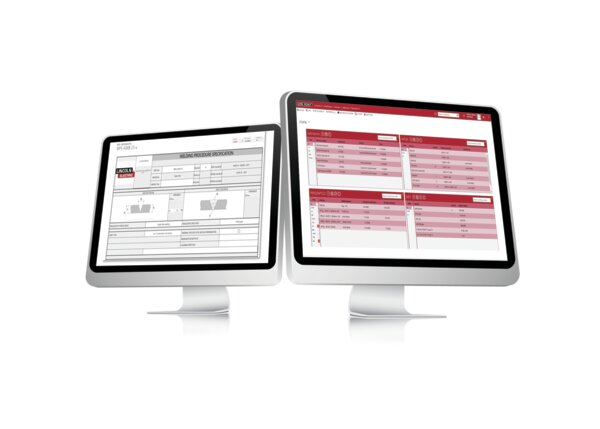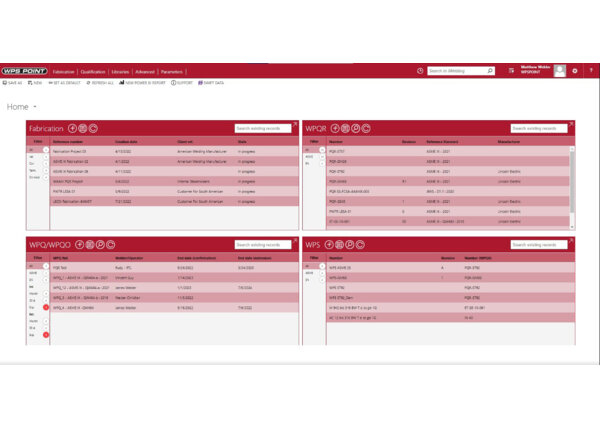 DIGITALIZE YOUR WELDING PROCESS
WPS POINT is a cloud based digital platform that manages the welding preparation process for any size and type of company. It optimizes your welding & fabrication operations by managing your welding procedures and personnel qualifications in compliance with ASME IX, AWS B2.1, EN ISO 15614, API 1104 and more. 
WPS POINT is an efficient and easy standard-compliant tool for various industrial sectors - from general metal processing to steel, machine, ship and bridge construction to vehicle, oil & gas and power plant construction. It has been designed to make welding routine easier, enabling the welding professionals to be concentrated on a high value task and automating the welding process. 
Features
Plug & Play Solution - Efficiently generate and share custom PQR, QPS and WPQ libraries throughout a single site using the cloud platform.
Easy to Use Dashboard and Navigation - Monitor all of your welding activity in a comprehensive dashboard that provides a global overview of your welding operations.
Library of WPS Templates - Create welding procedure qualification records (PQR) using the integrated pre-built library of WPS templates including pre-built and easily customizable materials and joint sketch libraries.
Internal Code Checking - Ensure welding procedure are compliant with ASME IX, AWS B2.1, EN ISO 15614, API 1104 and more by real time checking input parameters against specified code standards.
Manage Personnel Qualifications - Track and monitor welder certificate renewals with an automatic notification system. For code compliant welds on a fabrication, WPS POINT identifies which personnel are appropriately certified.
Welding Data Book - Make providing your quality standard to your customers quick and simple! Reporting engine exports all data under compliant and customizable templates in accordance with the highest welding quality standards.
Languages - English, German, Spanish, Italian, and French
Typical Applications
General Metal Processing
Steel, Machine, Ship and Bridge Construction
Vehicle, Oil & Gas and Power Plant Construction