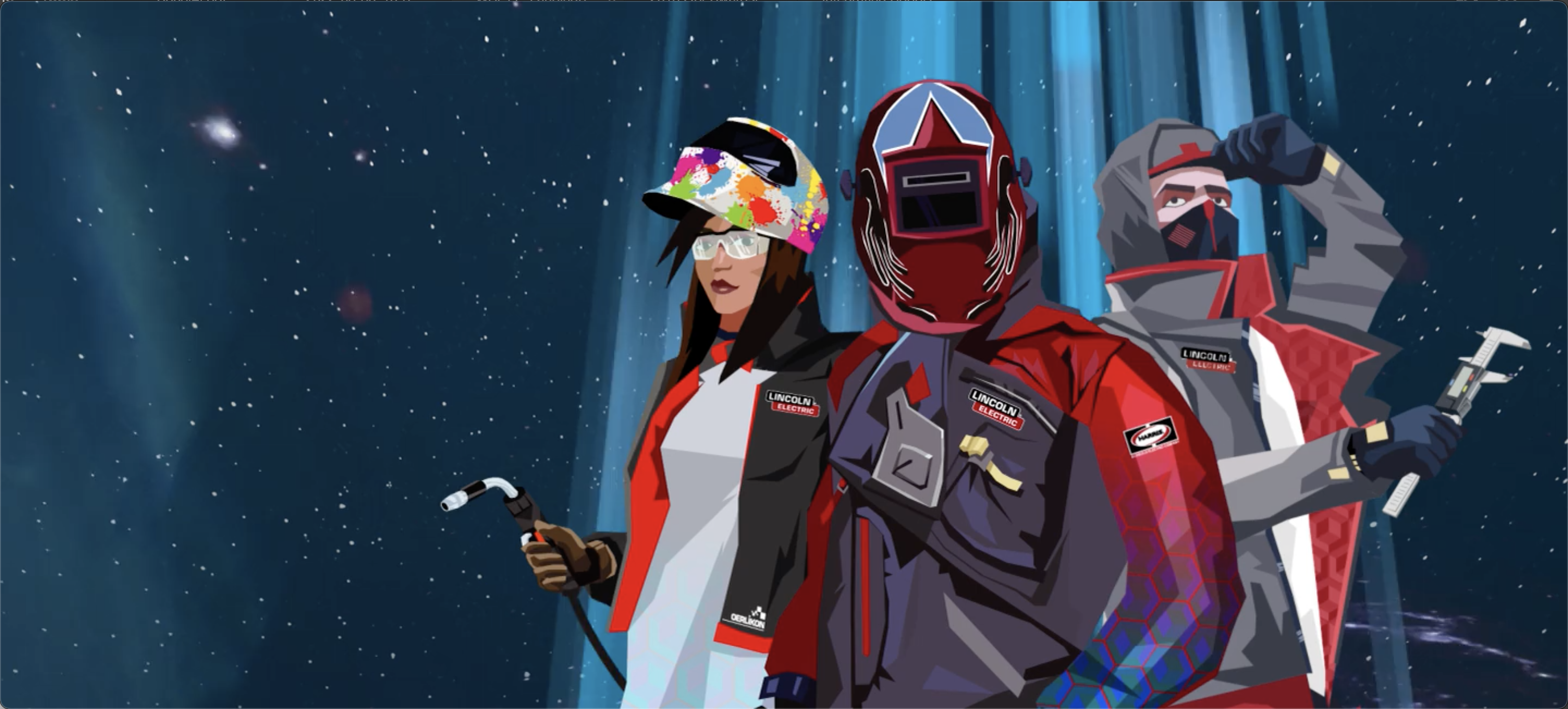 WorldSkills recognizes the power of skills and the need to encourage vocational training to the highest level. Skill competitions are a celebration of excellence and a unique opportunity to share knowledge.
These skill competitions will take place at the Welding Technology and Training Center, Cleveland, Ohio, United States of America from 17—20 October 2022.
Agenda
Registration available at the WTTC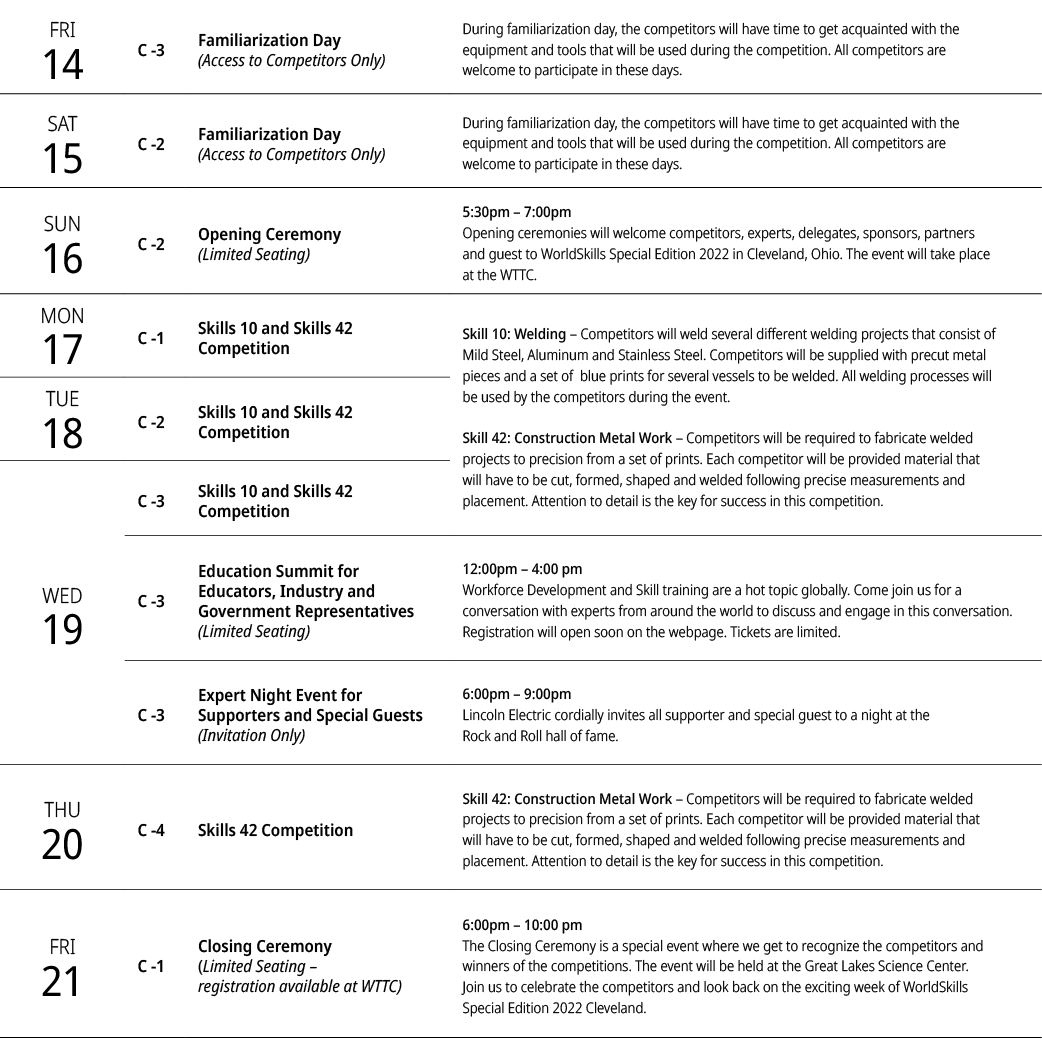 Competition
WorldSkills 2022 Special Edition offers high-level competitions with the best of the best in Welding and Construction and Metal Work. This event is a unique celebration of excellence and a great opportunity to share knowledge. The Welding Technology and Training Center at the Lincoln Electric world headquarters in Cleveland, Ohio is the perfect location with its state-of-the-art infrastructure for welding & cutting. We are excited to host the competitions!
Collaboration
As a global leader in welding and cutting equipment, knowledge and education, Lincoln Electric develops collaborative relationships with industry and welding schools worldwide. As we host the WorldSkills 2022 Special Edition, we look to foster new collaborations in Welding Education. Join us in October!
Community
Lincoln Electric supports the growth of the global welding community and hosting WorldSkills 2022 Special Edition demonstrates our commitment to building this community with participants, teachers and future welders. Join us and feel the global welding & cutting community sprit here!
Competitors, need to purchase additional packages?
Dining, Transportation and Closing Ceremony packages are available for credit card purchase at WTTC.
| | |
| --- | --- |
| DINING PACKAGE | per Person / US Dollar |
| FULL (14th– 22nd/ Lunch & Dinner) | 565.- |
| (incl. Closing Ceremony) | |
| HALF (16th– 19th/ Lunch & Dinner) | 295.- |
| | |
| CLOSING CEREMONY | 75.- |
| | |
| TRANSPORTATION PACKAGE | per Person / US Dollar |
| (incl. Airport Pick up / Drop off) | |
| FULL (14th– 22nd/ Hotel – Venue – Hotel) | 270.- |
| HALF (16th– 20th/ Hotel – Venue – Hotel) | 180.- |