Accelerate Your Projects
Saving TIME is Your Biggest Advantage
Gain efficiency in your operation by letting Lincoln Electric Additive Solutions manufacture your long lead time parts.

Case Study Example
By additively manufacturing the facesheets for large aerospace composite mold tools, delivery times for completed tools can be shortened by up to several weeks - potentially reducing delivery times of entire tools by as much as 60 percent
Lincoln Electric Additive Solutions facilities are capable of providing complete, finished tools, including:
Manufacturing

Machining

Tooling stands and other fabrication

Assembly

Final Perp

Testing to accredited standards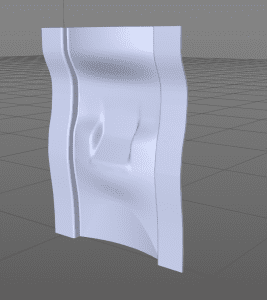 Tooling
New tooling is often a bottleneck in getting new manufacturing operations up and running on time, particularly as engineers often need to accommodate las minute design changes . Additive manufacturing can eliminate the tooling bottleneck can eliminate the tooling bottleneck by significantly shortening the delivery lead time.
Prototyping
Get functional , large-scale prototype parts in days to weeks, not weeks to months
Replacement Parts
Large castings and forgings can easily take several months to receive. Explore whether Lincoln Electric Additive Solutions can save your lead times by several weeks.
Aerospace Composite Tooling | Automotive Functional Prototypes | Heavy Fabrication Replacement Parts