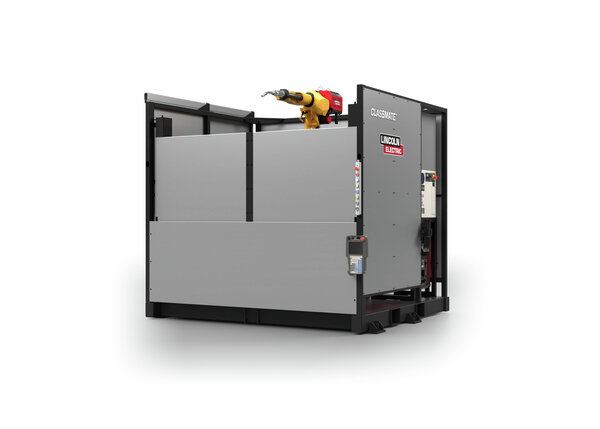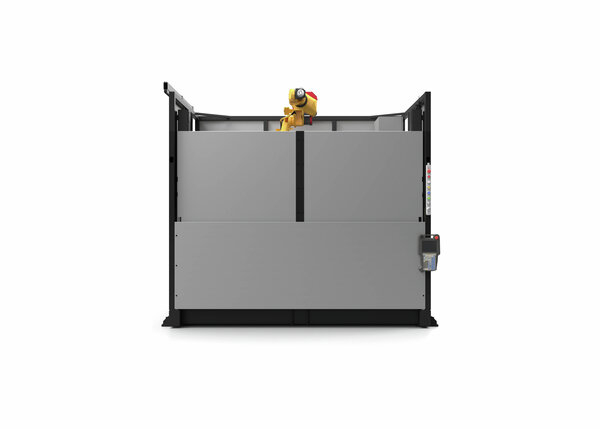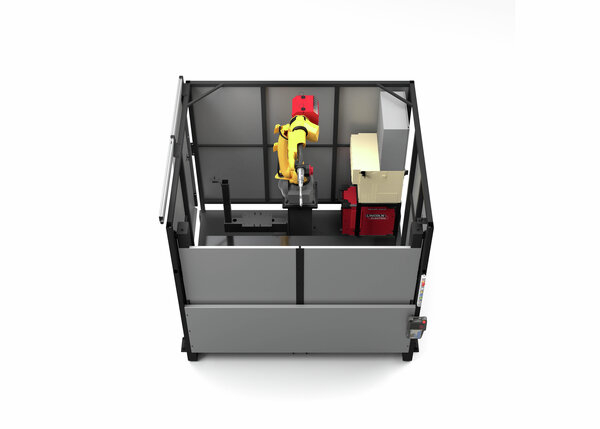 ADVANCING THE MANUFACTURING SKILLS OF THE NEXT GENERATION
The ClassMate FT is designed to help welding educators meet the need for advanced manufacturing training. The robotic welding training system is a preconfigured,self-contained cell constructed for quick and easy installation. The industrial-size robotic welding cell includes a fixed table where welders learn to advance their programming and welding skills while replicating a true production environment.
Includes everything you need to present robotic manufacturing
Exclusive use of FANUC® robots
Power Wave® R450 power source
AutoDrive® 4R220 wire feeder
Magnum® PRO robotic torch
Integrated safety measures in system and software
Manual bi-folding door with Shade 10 lens glass for weld viewing
Pre-Set Custom Lettering Program
2 Basic Robotic Programming class seats for instructors
"
Features
WeldPro Software and Training Program
Integrated safety measures in system and software
Manual bi-folding door with Shade 10 lens glass for weld viewing
Curriculum, Train-the-Trainer programs and offline programming software for students available
What's Included
Robotic 3-in-1 Welding Fixture - The patent pending 3-in-1 adjustable welding fixture is designed for use on a robotic weld training system. It enables the welding instructor to teach common industry-standard joints and positions

all in one simple device.Custom Lettering Program - Preprogrammed with easy to use high-quality lettering.FANUC fixed headstock robotic positioner - will hold parts up to 1

100 lbs(500 kg)Robotic Welding Project Based Lesson (K3976-1)Offer instructors more than a dozen complete project curriculum designed to encourage active inquiry

higher level thinking and easy integration into advanced manufacturing education programs. Includes learning activities

step-by-step instructions and discussion questions.Basic Robotic Programming Class 3-5 Days for up to 2 instructors WeldPRO Training (1-seat)
Service Information
Documentation
Product Weights & Dimensions
| | |
| --- | --- |
| Dimensions (H x W x D) | in x in x in ( mm x mm x mm) |
| Net Weight | 1796.71 lbs (1796.71 kg) |