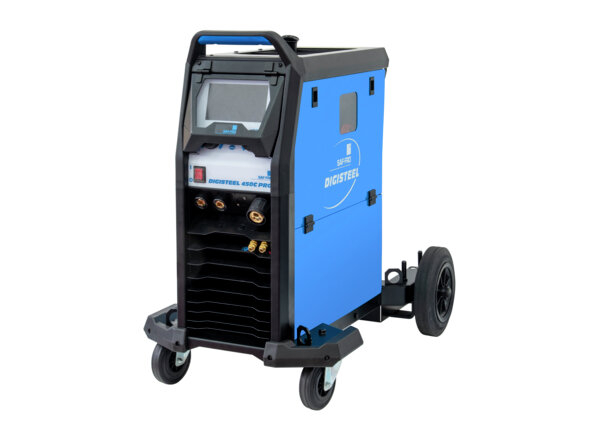 450A power sources with advanced panel, that meet most customers' needs and covers a wide range of welding applications.
Features
Premium arc performance with repeatable arc ignition, excellent arc stabillity and rapid parameter adjustment.
MIG/MAG and STICK process.
Innovative, intuitive interface: easy settings, simple navigation, multi-language.
Perfect feedability: optimized wire positioning, four driven rolls and inspection window.
Feature.Products.PDP.DetailsMain.TypicalApplications
General Fabrication
Construction site
Maintenance and Repair
Light industry