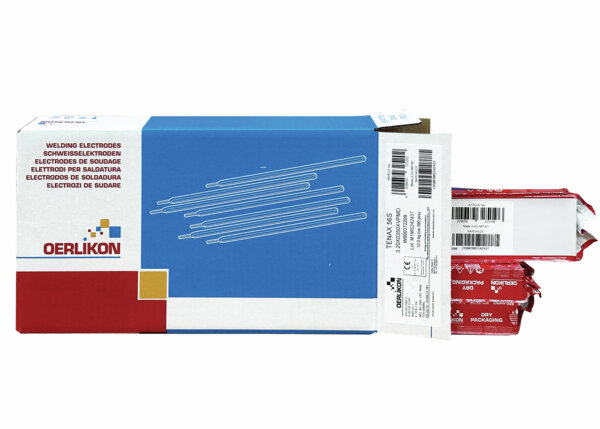 Diameters / Packaging
| Diameters | VPMD 1.8KG | VPMD 2.0KG |
| --- | --- | --- |
| 2.5x300 mm | W100288019 | |
| 3.2x350 mm | | W100288020 |
| 4.0x350 mm | | W100288021 |
BASINOX 22 9 3 N is a basic coated MMA electrode particularly suitable for welding duplex stainless steels 22%Cr,9%Ni,3%Mo. Suitable for welding Duplex steel for corrosion resistance as paper Industry, Tankers. WR 4462 ,URANUS 45N,UNS 31803.
Features
Good weldability with a spatter free arc
Self-releasing slag combined with a very smooth bead appearance and high level of fracture toughness at -50°C
Excellent resistance to intergranular corrosion.
Welding Positions
All position, except vertical down