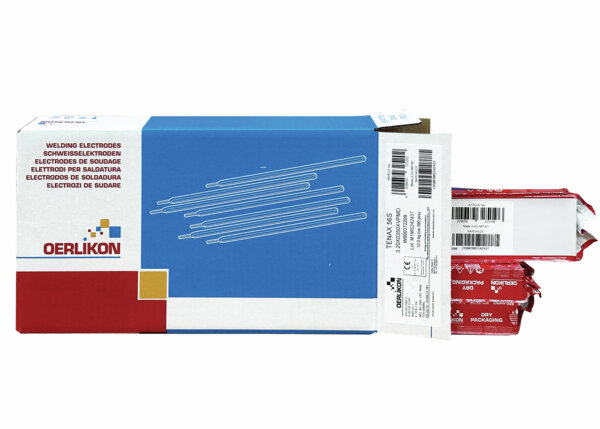 Diameters / Packaging
| Diameters | VPMD 1.9KG | VPMD 2.2KG | VPMD 2.3KG | VPMD 2.8KG | VPMD 2.9KG |
| --- | --- | --- | --- | --- | --- |
| 2.5x300 mm | W100287977 | | | | |
| 3.2x350 mm | | W100287978 | | | |
| 4.0x350 mm | | W100287979 | | | |
| 4.0x450 mm | | | | W100380283 | |
| 5.0x350 mm | | | W100287980 | | |
| 5.0x450 mm | | | | | W100380284 |
BASINOX 347 is a basic coated MMA electrode for welding similar stabilised austenitic stainless, Cr-Ni steels or cast steels. With the correct welding procedure, also suitable for stainless or heat-resistant ferritic Cr steels. Structural works with similar stabilised stainless steels in all positions except vertical down.
Features
Easy slag release
Well-suited for positional welding.
Applications include wet-corrosive conditions for operating temperatures <350°C, non-scaling <800°C.
Welding Positions
All position, except vertical down