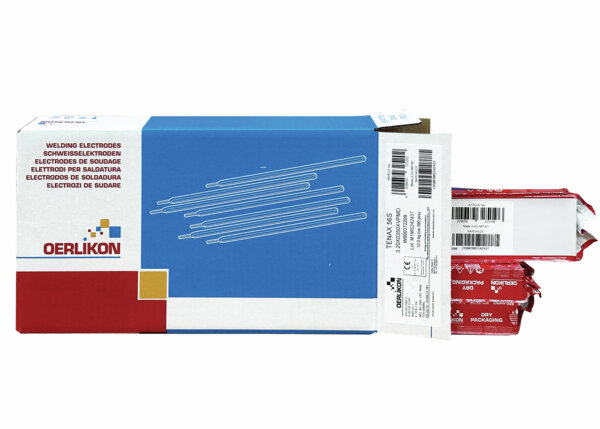 Diameters / Packaging
| Diameters | VPMD 2.1KG |
| --- | --- |
| 5.0x350 mm | W000288029 |
BASINOX 410 NiMo is a basic coated MMA electrode for welding martensitic 13% chromium-nickel steels or cast steels. For wall thicknesses >10mm, preheating <150°C is recommended. After welding a tempering or a normalising and tempering treatment is required.
Features
The weld metal has excellent toughness despite the high strength,
Easy slag release
Well-suited for positional welding.
Welding Positions
All position, except vertical down