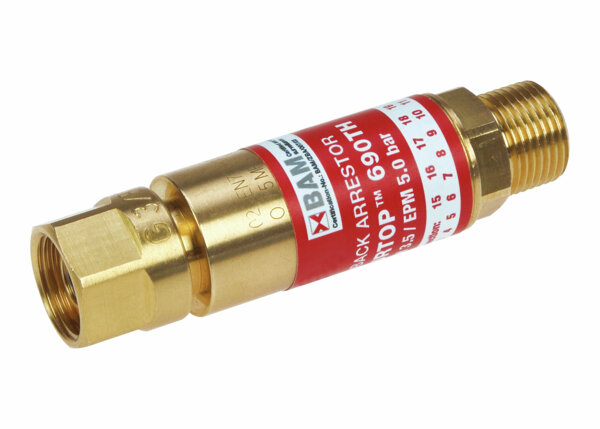 SECURTOP flash back arrestor devices offers a complete range compatible on regulators, torches, or simply on hoses. All installations must be equipped with flash back arrestor systems to guarantee you optimal security. All safety devices of the SECURTOP series are compact and meet the EN ISO 5175-1 standard.
Feature.Products.PDP.DetailsMain.Features
Comprises gas non-return valve (NV).
Arrests flame return with the flash arrestor valve (FA).
A valve definitively stops the gas flow in the case of overtemperature (TV).
Each device is 100% tested.