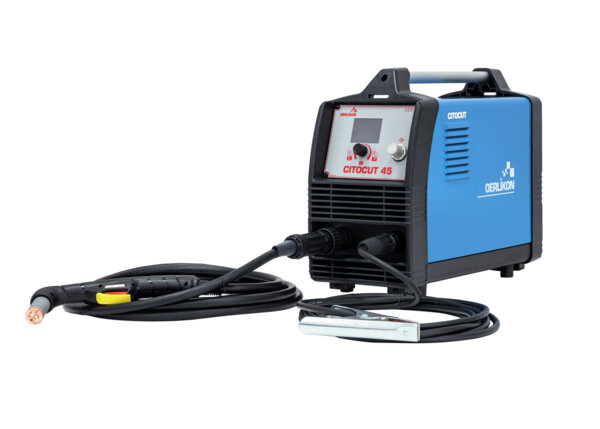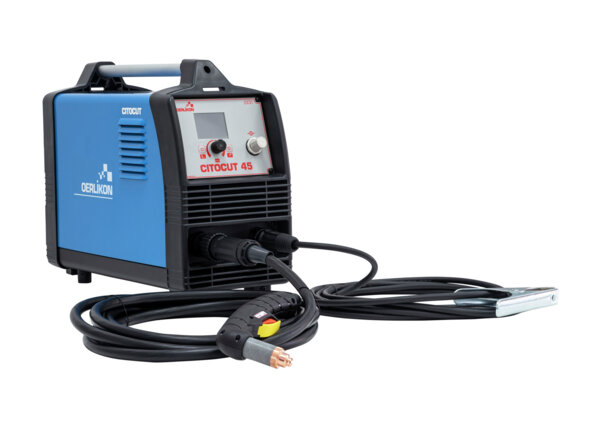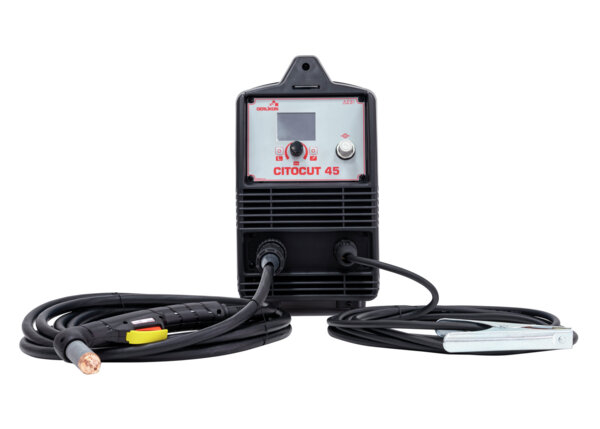 Portable, flexible cutting power of up to 20 mm, powered from a standard 120 and 230V input supply, ideal for work on site.
Feature.Products.PDP.DetailsMain.Features
TFT 2,8" screen – For an easier and user friendly user interface
Continuous Output Control – Focus the arc for different material thickness.
Touch Start system – Reliable plasma arc initiation without high frequency
Rapid Arc Restrike – Fast cutting through gaps, even expanded meta
Front Panel Purge Control – Makes it easy to set the air flow rate without initiating the plasma arc.
Gouging and Grid modes ( adjustable grid's time )
Cool Operation, Long Consumable Life – New electrode and nozzle design save you money in the long run.
Added Safety – Our Parts-in-Place system detects correct installation of consumables and torch.
Lightweight and Portable – Easily carried by one person.
Engine Drive Compatible – Select a Lincoln Electric Outback® or Vantage® to power your Citocut® in remote locations.
Service Information
What's Included
LC45 Torch with 6 m cable

Air regulator and pressure gauge

Internal water separator

Work clamp and cable

Spare consumables

Shoulder strap

Input power cord
Documentation
Weights & Dimensions
| | |
| --- | --- |
| Dimensions (H x W x D) | 385 mm x 215 mm x 480 mm |
| Net Weight | 11 kg |
Features
| | |
| --- | --- |
| Open Circuit Voltage | 396Vdc |
Plasma Cutting Specifications
Plasma Machines Process
Cutting
Gouging
Torch Included
Yes
Torch Cooling
Air
Gas Pressure Required
5,0bar – 6,0bar ,200 ±10% l/min
Recommended Cutting Capacity (Mild Steel) (mm/M)
16mm
Maximum Cutting Thickness (Mild Steel) (mm/M)
20mm
Maximum Severance (Mild Steel) (mm/M)
25mm
Recommended Cutting Capacity (Stainless) (mm/M)
16mm
Maximum Cutting Thickness (Stainless) (mm/M)
20mm
Maximum Severance (Stainless) (mm/M)
25mm
Recommended Cutting Capacity (Aluminum) (mm/M)
16mm
Maximum Cutting Thickness (Aluminum) (mm/M)
20mm
Maximum Severance (Aluminum) (mm/M)
25mm
Technical Specifications
| | |
| --- | --- |
| Input Voltage | 120-230/1/50 |
| Input Current | 16A |
| Input Hertz | 50 Hz |
| Input Power | 3,3 kW ( 120Vac ) - 5,2 kW ( 230Vac ) |
| Input Phase | 1Ph |
| Output Range | 15A-45A ( 230Vac )- 15A-22A ( 120Vac ) |
| Polarity | DC |
| Rated Output | 45A@45% ( 230Vac )- 22A@60% ( 120Vac ) |
Application
Typical Application
Construction
General Fabrication
Maintenance & Repair
Structural Fabrication