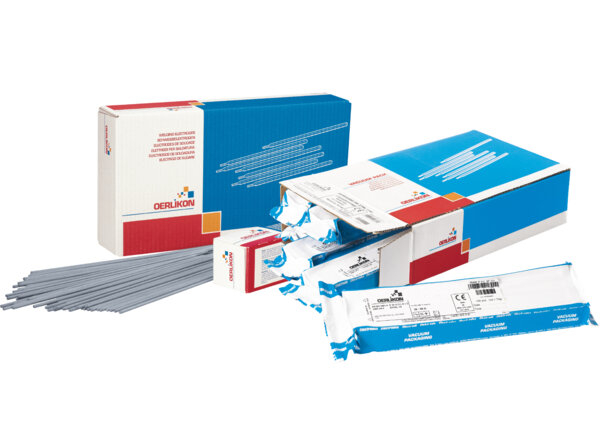 Diameters / Packaging
| Diameters | CBOX 3.6 KG (Approx. 190 PCS) | CBOX 3.8 KG (Approx. 340 PCS) | CBOX 4.2 KG (Approx. 80 PCS) | CBOX 4.2 KG (Approx. 120 PCS) | VPMD 1.7 KG (Approx. 90 PCS) |
| --- | --- | --- | --- | --- | --- |
| 2.0x300 mm | | W000375882 | | | |
| 2.5x300 mm | W000375886 | | | | W000375875 |
| 3.2x350 mm | | | | W000375888 | |
| 4.0x350 mm | | | W000375891 | | |
SUPRANOX 308L is a semi-basic MMA electrode suitable for the welding of austenitic steels Cr-Ni steels or cast steels containing 16-20%Cr and 8-12%Ni, i.e. AISI 304, AISI 304L. This electrode can also be used for welding of stainless steels of the same type whether stabilised or not for services temperatures up to +350°C. The weld deposit has a carbon content <0,04%.
Features
Easy arc striking and restriking.
Efficiency 100%.
Excellent operability. Particularly suitable for downhand butt and fillet welding applications.
Welding Positions
All position, except vertical down
Service Information
Documentation