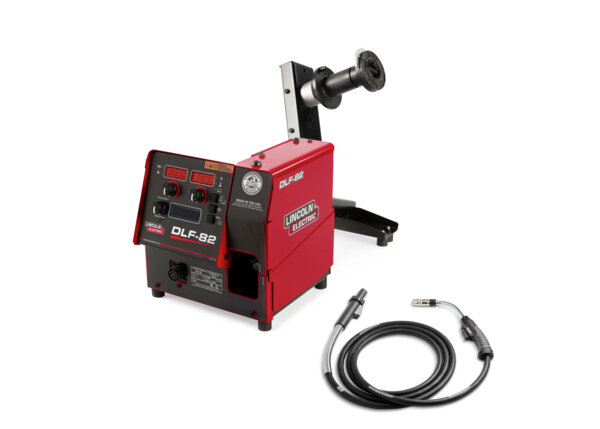 The DLF-82 wire feeder is made for Flextec power sources. Designed for Pulsed-MIG, CV-MIG and cored wire welding in job shop and manufacturing environments, these rugged wire feeders are built to deliver reliable performance day after day.
Features
Patented MAXTRAC heavy-duty cast aluminum wire drive system provides reliable feeding and durability.
Tool-less drive rolls and wire guide installation.
Gear driven rolls reduces drive motor strain and increased feeding accuracy.
One-piece brass gun block adapter for superior feeder to weld gun electrical conductivity that results in superior arc performance.
Service Information
Documentation