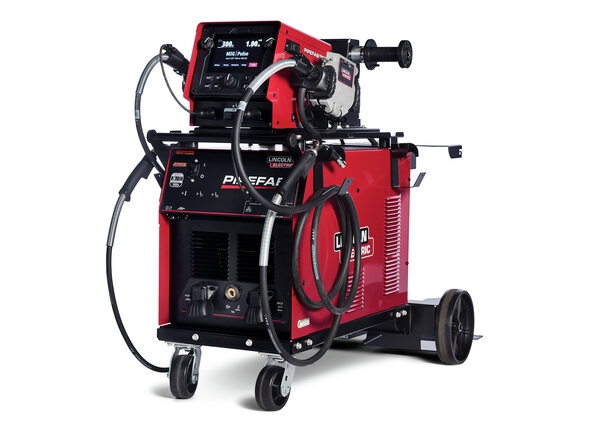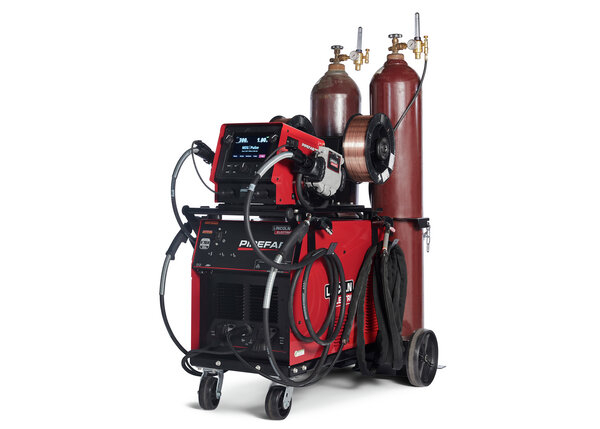 From concept to reality, the PIPEFAB™ welding system was developed for one purpose – to deliver the ideal setup for pipe and vessel fabrication. From machine design to arc performance, no detail was overlooked in delivering a complete, customer-driven system that lets your shop focus on what matters most – making high-quality root-to-cap welds, faster and easier.
Features
Breakthrough arc performance from root, to cap, to final fit.
Digital navigation for unmatched simplicity.
Customer-driven design for Pipe & Vessel Fabrication.
Backed by unrivaled customer support.
What's Included
PIPEFAB™ Power Source
PIPEFAB™ Feeder
PIPEFAB™ Cart & Dual Bottle Rack
Magnum® PRO Curve™ 200 15FT Ready-Pak
Magnum® PRO Curve™ 300 15FT Ready-Pak
Magnum® PRO .035" & .045" Tapered Contact Tip (Qty 1 ea)
Magnum® PRO 3/8" Tapered-Flush & 1/2" Flush Nozzles (Qty 1 ea)
.035"/.045" V Groove Drive Roll Kits (4 Roll Kit - Qty 2)
.045" Knurled Drive Roll Kit (4 Roll Kit)
Harris® Flowmeter & Hoses
Brass Inlet Gas Y Fitting
15FT 2/0 Work Lead & GC500 Clamp
PIPEFAB™ Feeder Screen Protector (optional use)
Service Information
Documentation
Basic Specification
| | |
| --- | --- |
| Input Voltage | 200/208/220/230/380/400/415/460/575 |
| Input Hertz | 50 / 60 |
| Input Phase | 3 |
Application
| | |
| --- | --- |
| Typical Application | Piping |
| Typical Application | Pressure vessels |
| Typical Application | Process piping |